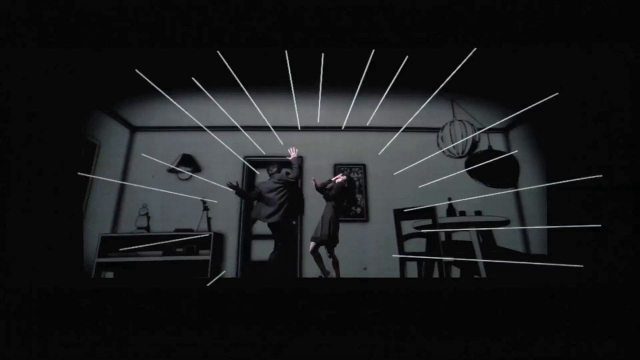 Above: Trailer for 'Historia de Amor (Love Story).'
This weekend (March 31-April 3), Roy and Edna Disney/CalArts Theater (REDCAT) in Downtown Los Angeles presents the North American premiere of Historia de Amor (Love Story), the final installment of the "love trilogy" by Chilean theater and multimedia ensemble TeatroCinema.
Based on the eponymous graphic novel by French writer Régis Jauffret, Historia de Amor (Love Story) is an unflinching look at sexual predation and how obsession can be conflated with love. In an underground subway station, an English professor encounters Sofia, with whom he immediately becomes obsessed. He then abducts her and turns her into his concubine and mother.
From the program notes:
Contrary to what the title might suggest, this is not a sentimental love story. After enduring years of abuse, Sofia eventually acquiesces to the professor's unabated
advances, but her passivity is in no way to be confused for complicity. Sofia's story of violence is one among countless others that are all too often collectively rationalized as misdirected expressions of love rather than upheld as the transgressive acts they truly are.
TeatroCinema uses 2D and 3D projection effects to create an environment reminiscent of film noir and dark graphic novels. Through a combination of mirrors, digital imaging and intricate staging, the ensemble seamlessly integrates live art and cinema. "The fusion of the two media uniquely highlights the fragmented, solitary psyches of Sofia and her captor with more nuance than theater or film could accomplish separately," according to the program notes.
REDCAT has just added a Saturday matinee performance at 3 pm.