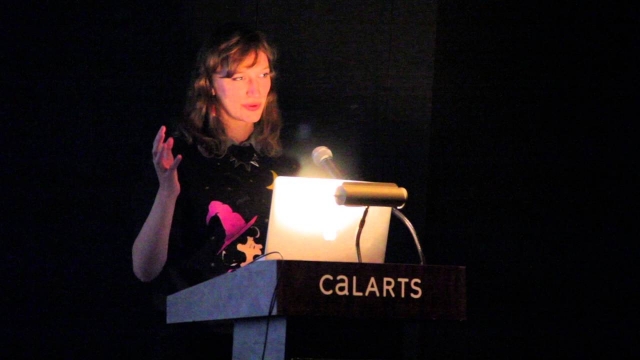 CalArts student Amanda Bonaiuto discusses role models at The Animated Woman symposium.
The Animated Woman: A Symposium on Gender Bias in Animation was held at CalArts in Dec. 2015. Students from The Animated Woman class, taught by faculty Erica Larsen-Dockray (Film/Video BFA 09, MFA 12), presented research and responses on the issue of how female characters are represented in animation.
During her segment, Amanda Bonaiuto (Film/Video MFA 18) examines personal role models in cartoon characters, using a Bob's Burgers "This is me now" GIF as a jumping-off point.
Video: Edited by Gina Maune (Film/Video BFA 17).