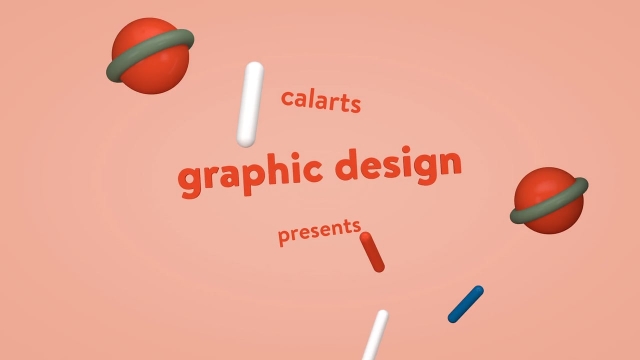 Above: Trailer for CalArts Motion Graphics Show.
Tonight (May 5), students present new video and motion graphics projects in the CalArts Motion Graphics Show (MoSho) at the Bijou Auditorium, starting at 10 pm.
Led by students Ka Ching Kennis Wong (Art BFA 16) and Karen Hong (Art BFA 16) and under the direction of Assistant Dean Tom Bland, MoSho '16 screens curated works under the theme of spoofing network TV.
In a post in the Inform Design blog by the CalArts Program in Graphic Design, Bland writes about the show's 14-year history, starting from when it was overseen by faculty Michael Worthington in 1997. He notes that they have collected over 350 works by graphic design students, which he, in collaboration with the CalArts library, is now in the process of cataloguing and archiving.
Bland writes:
I'm currently putting together a packaged DVD set of each of the years' shows… to view and be inspired by. I also want to have copies of the shows sent to motion houses both here and in New York on a yearly basis. By sending it out to the various motion houses, it will help with getting internships and jobs for the students.