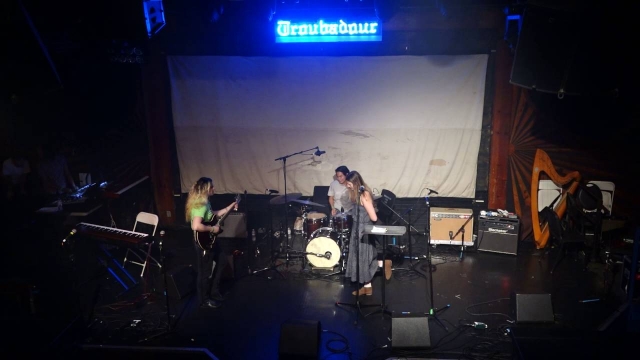 Above: Thunderclub performs at CalArts Soundstream in April.
On April 18, 10 musical acts formed by the graduating class of The Herb Alpert School of Music at CalArts showcased their talents at the annual CalArts Soundstream concert. The event, held at legendary music venue The Troubadour in West Hollywood, Calif., presented forward-thinking and genre-defying music to industry executives and to the Los Angeles public.
The night's second act was Thunderclub—Kathryn Shuman (Music MFA 16) and Chuck Gloria (Music BFA 14, MFA 16)—who specializes in improvisational alternative folk. They play two of their original works in the video above.
Summer Soundstream is our weekly series featuring performances from the annual CalArts Soundstream.