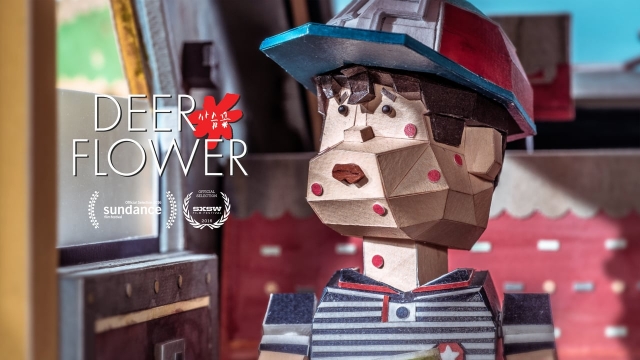 Above: Trailer for Kangmin Kim's 'Deer Flower.'
On June 11, the World Festival of Animated Film (Animafest Zagreb) wrapped up its week-long run in Zagreb, Croatia. The festival presented more than 300 short and feature film screenings, special panels and award ceremonies. CalArts alumnus Kangmin Kim (Film/Video BFA 09, MFA 11) was among the animators who received recognition at the festival.
Kim's short films Deer Flower (with music by alumnus Daniel Eaton [Music MFA 11]) and Deux Regards were both screened at the festival, with the latter in competition in the Student Film Category. Kim was awarded a special jury prize by animator Peter Lord, co-founder of Academy Award-winning animation studio Aardman Animations, known for creating claymation productions, including the beloved British animation comedy series Wallace & Grommit.
Kim is the co-founder of Los Angeles-based animation and design company Studio Zazac. His work combines hand-crafted media with designed backgrounds, and his films have screened internationally, including at film festivals such as Sundance, Annecy, Ottawa and AFI. He has also created spots for Skechers and Target.
Animafest Zagreb, founded in 1972, is one of the oldest animation festivals in the world, second only in age to the equally prestigious Annecy International Animated Film Festival in France.
Above: Studio Zazac's commercial for Target.