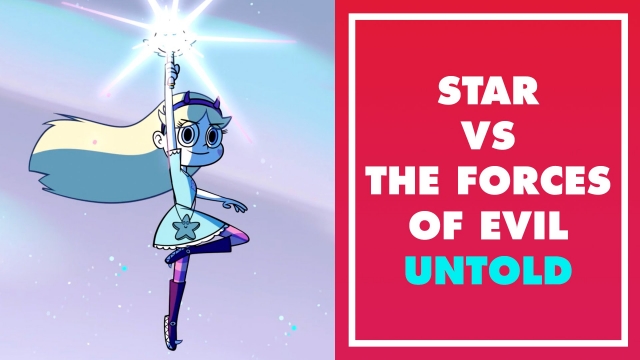 Above: Daron Nefcy talks about the new season of 'Star Vs. The Forces of Evil.'
The second season of the animated show Star Vs. The Forces of Evil premiered on Monday (July 11) on Disney XD, and Oh My Disney presented a short video featuring the show's creator and executive producer, Daron Nefcy (Film/Video BFA 09).
Star Vs. The Forces of Evil follows 14-year-old Star Butterfly, a magical princess from Mewni, who is sent to Earth as a foreign exchange student after accidentally setting fire to her castle, using her newly inherited magic wand. On Earth, she befriends Marco Diaz and lives with his family, while learning to navigate high school, magic and how to keep her wand away from the evil Ludo.
In the video above, Nefcy talks about how episodes of the show are created and what's in store for Star fans. At 22 episodes, the new season is almost twice as long as the first one, and promises more adventures for the protagonists. "I feel like second seasons for any show are when things really begin to gel. You've found out what works and you keep doing it and you do it better," she says in an Oh My Disney writeup. "And my crew is so wonderful. I feel like something gelled in season two and everybody has been so awesome and gets the world and gets the characters and gets to run with that."
She also mentions CalArts in the video and talks about the state of women working in animation. Nefcy is only the second woman to create a TV show for Disney Television, but she says that she expects an upward trend, judging from the number of female animators now working in the industry. The crew for Star is majority female. "Completely unintentional," Nefcy says.
Star Vs. The Forces of Evil airs Monday nights on Disney XD and has already been picked up for a third season. The entire first season is also streaming on Hulu.
Related Post: 'Star' Takes Center Stage at Screening and Panel Discussion Event