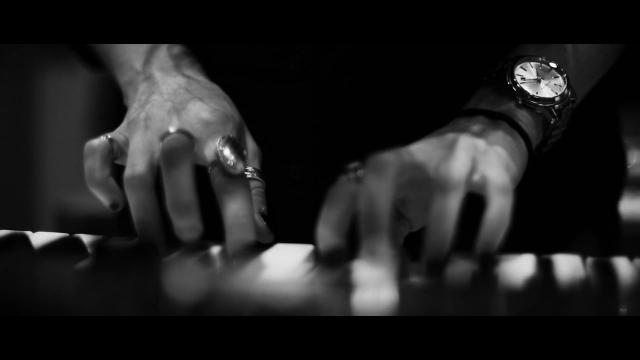 Above: Trailer for Samantha Shay's 'of Light.'
CalArts alumna Samantha Shay (Theater BFA 12, MFA 16), an actress, director and founder of the international artist collective Source Material, premieres her new theater piece, of Light, in Reykjavik, Iceland, at the Tjarnarbio Theatre on Friday (July 22).
The concept for the show came from her first experience with Iceland's disorienting winters and summers. During the peak of summer, the days have 24 hours of light; in winter, it's just the opposite with 24 hours of darkness. of Light is a light and sound piece performed mostly in darkness.
of Light is also inspired by Danielle Vogel's in-progress book of poetic prose, A Library of Light. An excerpt:
I pick up light. I pick it up with both hands, shake the rope of it into a page. I put it in my mouth. I let it pull a sound through me. The desire to lean against a thing through language as light might lean across my house. Its dissipating gloss across the bedroom, spilling the kitchen. I want to learn how to do this through the sentence.
Shay's collaborators on of Light are musician KÁRYYN who composed original choral and electronic pieces, sound engineer Paul Evans and Nini Julia Bang, who brings traditional music from Kurdistan, Georgia and Sardinia to the show. The piece also features performances by percussionist Jodie Landau (Music BFA 15) and vocalist Emily Jackson (Theater BFA 09).
Shay's mentor, performance artist Marina Abramovic, was also a collaborator, working with Shay to develop durational incantation and celestial rhythm.
In an interview with The Reykjavik Grapevine, Shay says:
I talked to her [Abramovic] about it.  I started to realize I wanted to make a piece about… what our relationship is to darkness… I made it into a durational performance where darkness is the structure… I was really excited about how formlessness and chaos create something, and how meeting our intellectual edges and reaching for something greater is where change begins… a lot of people come to the theatre to see something, but here they're coming to listen.
of Light features scenic design by Vincent Richards (Theater MFA 13) and lighting design by Alexander Freer (Theater MFA 17) with Chelsea DuVall (Theater MFA 15) serving as production manager.