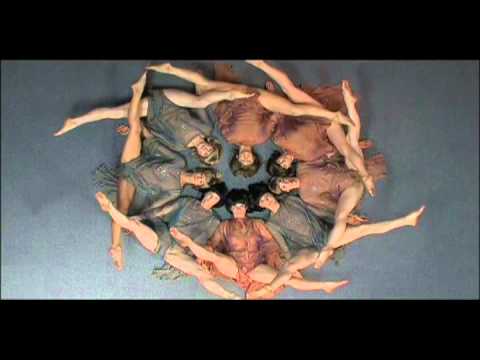 Above: 'The Whole: A Study in Oist Integrated Movement' by Jim Shaw.
Artist and CalArts alumnus Jim Shaw (Art MFA 78) is featured in the exhibit, A Stranger in My Grave, on display at the gallery Four Six One Nine in Los Angeles from August 12-31.
Inspired by the work of artists Paul Thek and former CalArts faculty member, the late Mike Kelley (Art MFA 78), A Stranger in My Grave brings together diverse work from five artists to investigate the mythology surrounding artists, both living and dead. Thek represented his own dead body in his piece, The Tomb, and Kelley commented on America's fear of death, eroticism and gender confusion in his text, "Death and Transfiguration: A Letter from America." The exhibition seeks to evoke the darker, paradoxical side of Los Angeles in relation to the artist and how the artist perceives himself/herself.
In this exhibit, Shaw's 2009 video, "The Whole: A Study in Oist Integrated Movement," will be shown. This video is part of a body of work Shaw began in the late 1990s surrounding Oism, a religion of his own creation for which he also invented an alternate history and fictional founders, artists and believers. Shaw's ongoing exploration of Oism has led to several exhibitions including The Goodman Image File and Study at the Swiss Institute in New York and I Only Wanted You to Love Me at Metro Pictures in New York.
Other artists featured in A Stranger in My Grave are Liz Craft, Mathis Gasser, Fabian Marti and Jeffrey Vallance. Veronique Bacchetta, Director of the Centre d'edition contemporaine Geneve, partnered with Evergreene Studio to curate this event.