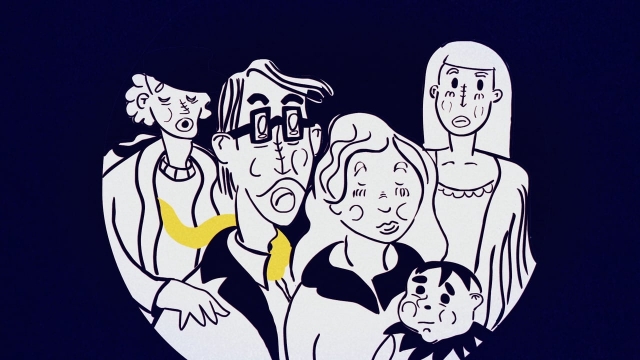 Above: 'Toxic' by Patricia Luna
On Saturday (Sept. 3), Beyond Baroque Literary Arts Center in Venice, Calif. hosts the inaugural Les Femmes Underground International Film Festival, screening short films redefining the way women are represented in mainstream cinema.
Four showcases screen 33 films, and a number of them are work by CalArtians. They are:
Showcase A1: Psychotropic Visions (Experimental Cinema)

Owls, Bunnies & Tigers by Sandra Powers (Film/Video MFA 09)
Hoop Dreams by Samantha Gurry (Film/Video MFA 18)
Light Up the Sky by Yoko Okumura (Film/Video BFA 10)
Diary of Reflection by Penda Diakite (Film/Video BFA 14)
The Magical Porno Theatre by Jovanna Tosello (Film/Video BFA 09)

Showcase A2: Youth and Altered States

Flying Trout & Swimming Vulture by Oates Wu (Film/Video MFA 15)
Toxic by Patricia Luna (Film/Video MFA 16)
Numberland by Gina Napolitan (Film/Video MFA 12)
View by Grace Nayoon Rhee (Film/Video MFA 13)

Showcase B1: Femme Fatales

Doctor or Monster by Cat Tanchanco (Film/Video BFA 14) and Marisha Legan-Johnson

Showcase B2: SEXual ReduXXX (The Adult Show)

Self Portrait at 24 by Amanda Bonaiuto (Film/Video MFA 18)
His Cucumber by Sharine Atif (Film/Video MFA 17)
Tension by Karissa Hahn (Film/Video BFA 14)
Les Femmes Underground International Film Festival is the first ever traveling women's underground film festival. Organized by Edda Manriquez (Film/Video MFA 14), David Leopoldo Gonzalez, Cristela Reyes, Jeanette Rodriguez, Sami Miko and Danny Jarquin, the film festival was founded as a response to the decline of feminist icons and role models in the media.
Above: 'Owls, Bunnies & Tigers' by Sandra Powers
Event Details
Les Femmes Underground International Film Festival
Sept. 3, 3-10:30 pm
Beyond Baroque Literary Arts Center
681 Venice Blvd., Venice
Tickets: $6