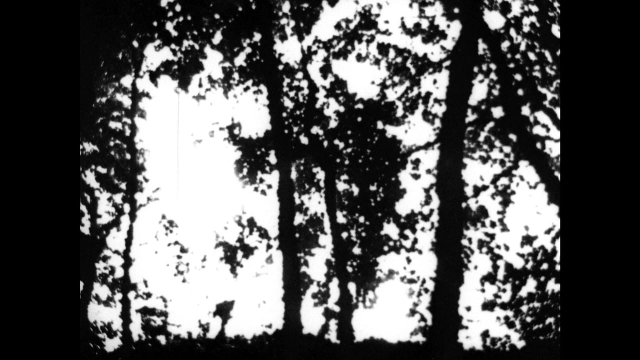 Above: Mike Hoolboom's 'Sugar Maple Stand.'
Tonight (Sept. 19), the screening series Film at REDCAT opens its Winter/Spring 2016 season with Bearing Witness: The Visceral Cinema of Mike Hoolboom. Canadian experimental filmmaker and writer Mike Hoolboom screens four films from his extensive oeuvre, followed by a Q&A.
The night's screening begins with Sugar Maple Stand, a film Hoolboom released in 1990 and revised this year. The film is a nearly abstract, subtle meditation on cinema and the life inherent in visual movement.
The 2015 film Scrapbook follows, a film which tells the story of "audacious autistic Donna Washington in her own words, as she encounters pictures of one of her former selves fifty years later."
Also screening is a newly completed untitled work, an expressive portrayal of African-American social life and family bonds amidst the ceaseless backdrops of segregation, poverty and brutal police violence.
The program ends with the 2013 film Buffalo Death Mask, where Hoolboom is seen in conversation with the Canadian painter Stephen Andrews, whose work in the 90s dealt with HIV/AIDS.
Hoolboom, a key figure in Canadian avant-garde and LGBT cinema, has made more than 80 films throughout his 30-year career. His work includes visceral portraits of himself as an HIV-positive gay man, affectionate homages to living and dead friends, abstract meditations on miracles of the senses, and piercing cultural critiques dealing with dilemmas of identity and political action. His films have appeared in more than 400 festivals, and he has been the subject of numerous retrospectives. Hoolboom is also the author of several books.