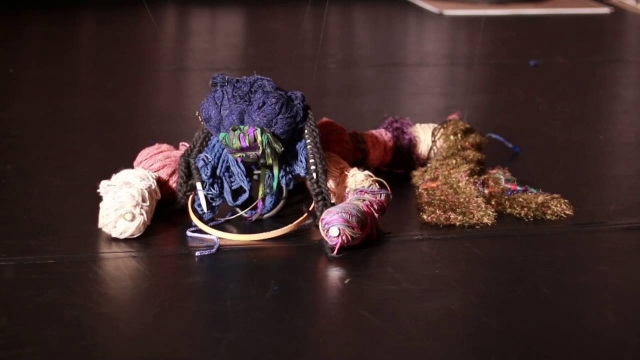 Above: Trailer for 'Strings Attached.'
This week, the Shakespeare Center of Los Angeles presents the world premiere of Strings Attached, a multidisciplinary piece combining performance art, contemporary dance and puppetry set to music.
Five dancers perform with abstract puppets that represent a number of human emotions while an original score by composer Ariel Blumenthal plays. The work, according to the press release, "is a window into the human capacity to love, with a focus on the universal feelings of grief, forgiveness, devotion, entrapment and joy."
Two CalArtians are part of the crew that worked on Strings Attached, which was three years in development. Stephanie Petagno (Theater MFA 15) serves as costume designer and Hsuan-Kuang Hsieh (Theater MFA 15) is one of the puppeteers.
"The human soul is strong, yet fragile, and in order to get through grief or to a place of forgiveness, there are always strings attached," says artistic director, executive producer and director Madeline Leavitt about the new work. "To survive life's challenges, we have to be resilient and resourceful. These are the moments that connect us to one another."
Strings Attached runs from Thursdays to Sundays for two consecutive weeks, through Oct. 16.