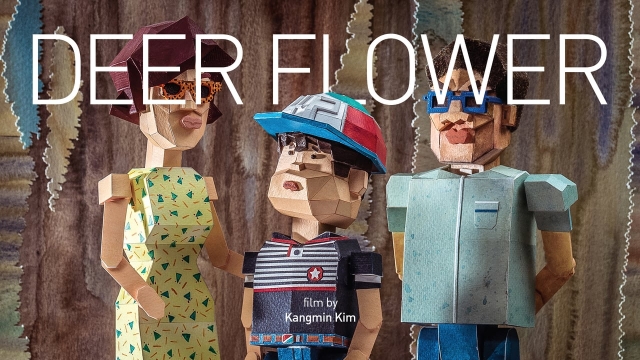 Above: Trailer for Kangmin Kim's 'Deer Flower.'
The 30th annual American Film Institute's AFI Fest is ongoing through Nov. 17 in the heart of Hollywood. The festival, which brings together both big names and new faces, features films of all forms from 46 countries, including two made by CalArts alumni. An added bonus of AFI Fest is that public tickets are free.
The Short Film program represents distinct and varied viewpoints from around the globe. Included in the program is Kangmin Kim's (Film/Video BFA 09, MFA 11) short film Deer Flower, which tells the story of a young boy who has a peculiar experience during a family trip to a deer farm.
Kim is an award winning filmmaker and designer based in Los Angeles who is a returning artist to AFI Fest. Deer Flower is screening alongside eight other animated films in the TLC Chinese Theater on tonight (Nov. 14) at 4:30 pm.
Pushing the boundaries of form and content, the American Independents section represents the best of independent narrative and documentary films made this year. Mike Ott (Film/Video MFA 05) and Nathan Silver are also AFI Fest alums and are returning with their newest film, Actor Martinez. Blurring the line between documentary and narrative, the filmmakers play themselves in their movie within a movie about Arthur, a Colorado actor, who hires Ott and Silver to create a film starring himself with the hopes of having a career breakthrough. Once on set, the filmmakers scrap his script and decide to explore the actor's day-to-day life. As Arthur becomes aware of their new plan, his behavior becomes increasingly unpredictable. Actor Martinez confronts our assumptions and doubts about the honesty or "realness" of filmmaking.
The film has two screenings in the TLC Chinese Theater: Saturday (Nov. 12) at 9:30 pm and on Tuesday (Nov. 15) at 3:30 pm.
Above: Trailer for Mike Ott and Nathan Silver's 'Actor Martinez.'
See the complete AFI Fest schedule.