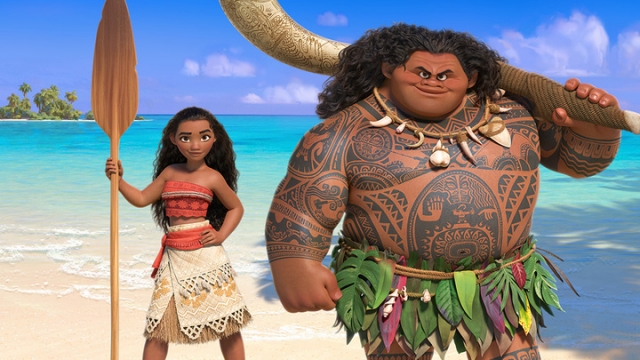 Above: Trailer for 'Moana.'
Earlier this week, the Hollywood Foreign Press Association announced its nominations for the Golden Globe Awards, recognizing excellence in domestic and foreign film and television.
Included in the Best Animated Feature category is director John Musker's (Film/Video 77) Moana, as well as directors Byron Howard and Rich Moore's (Film/Video BFA 87) Zootopia. Both Moana and Zootopia received multiple nominations for this year's Annie Awards, which honors achievement in the animation arts and is often a predictor for who will win the Oscars.
In addition to the nominations mentioned above, Zootopia also won the Critics' Choice Award for Best Animated Feature. According to a recent article on Vulture, "Zootopia was a hit at the box office after its release this March, and now, months later, the film has taken on a second life as an awards darling. The cleverly constructed, and very funny, allegory about prejudice already made it into AFI's top 10 films of the year."
Transparent, the hit Amazon show that follows the lives of a Los Angeles family after their father reveals he is transgender, was nominated in the category for Best Television Series – Musical or Comedy. CalArts alumni Zackary Drucker (Art MFA 07) and Rhys Ernst (Film/Video MFA 11) are both producers on the show. Transparent's storylines are deeply personal for Drucker and Ernst, who have transitioned from male to female and female to male, respectively. They met while attending CalArts, and collaborated on multiple creative projects before joining the team on Transparent.
From The New York Times:
Initially hired as consultants to prevent the show from trafficking in trans stereotypes, Drucker and Ernst were swiftly promoted to producers. They now offer notes on scripts, watch rough cuts of episodes and work closely with the writers and actors to make the trans performances as authentic as possible.
The Golden Globes will be held and broadcast live on Sunday, Jan. 8, 2017, on NBC.