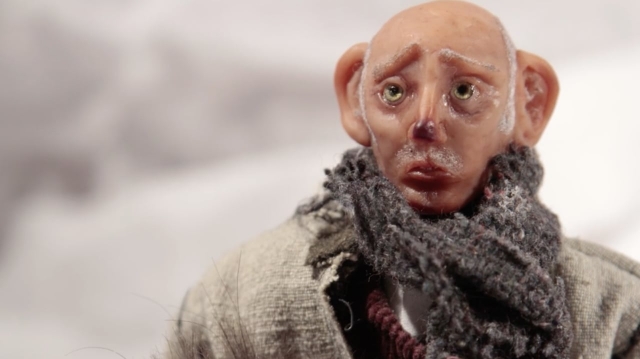 Above: Holiday card from CalArts.
CalArts' 24700 blog is taking a break for the holidays and will be back on Jan. 3, 2017, to bring you the latest news from around the Institute. In the meantime, we wish you and your families a happy and safe winter break and a good new year ahead.
This year's stop-motion animated holiday card was created by Stevie Ann Nemanzee (Film/Video MFA 16), accompanied by "Men Docino Oro" by Ryan Francesconi (Music BFA 96, MFA 99), from the CalArts Jazz CD 1998.
The track features Ryan Francesconi on Bulgarian tamboura, Dan Cantrell (Music BFA 98) and accordion and Jerry Summers (Music BFA 94) on doumbek and tambourine.