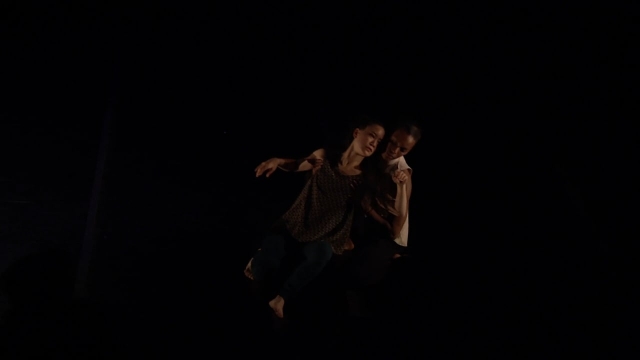 Above: Crystaldawn Bell and Norma Fong in 'First Stab at Closure.'
The Isadora Duncan Dance Awards Committee announced the nominees for its annual "Izzies" Awards and among the honorees are CalArts alumni Crystaldawn Bell (Dance BFA 08) and Norma Fong (Dance BFA 08).
Bell and Fong are nominated in the category of Outstanding Achievement in Performance – Ensemble, for their performance in First Stab at Closure. First Stab at Closure, created by choreographer Todd Eckert, is "an exploration of weight inside a space that resides between antagonism and intimacy, togetherness and departure, sharing and difference."
Now in its 31st year, the Isadora Duncan Dance Awards, or "Izzies," honors San Francisco Bay Area dance artists by acknowledging their outstanding achievements in dance. Winners will be announced at an awards ceremony on March 27 at the Brava Theater Center in San Francisco.