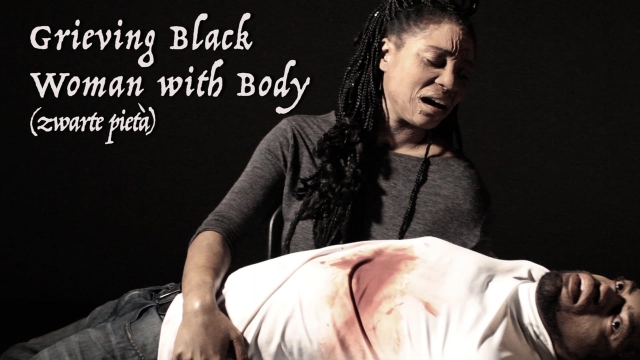 Above: Book trailer for 'Buck Studies,' Douglas Kearney's latest book of poetry.
Tonight (Feb. 17), poet, librettist and CalArts faculty and alumnus Douglas Kearney (Critical Studies MFA 04) presents a multimedia performance at Palm Springs Art Museum.
The performance, titled The Teeth Are Sheet Music, incorporates techniques ranging from hip-hop to concrete poetry, "investigating tropes of masculinity, Afrofuturism, and clamorous silences with darkly comic results," according to the event page.
Kearney has written multiple books, including Mess and Mess and, a collection of writing on poetics and performativity. His latest poetry collection, Buck Studies, is a "massive informational architecture of masteries and murders: tellings and re-tellings; legends, myths, sacred and profane narratives of race and Christs and media; pornos and pastorals of who-owns-who on what island and who gets to live in these paradises and who gets to die for them." He has received a Whiting Writer's Award and residencies and fellowships from Cave Canem and The Rauschenberg Foundation.
Event Details
Douglas Kearney: The Teeth Are Sheet Music
Feb. 17, 6-8 pm
Palm Springs Art Museum
101 Museum Drive, Palm Springs
Free, call 760.325.4490 to RSVP