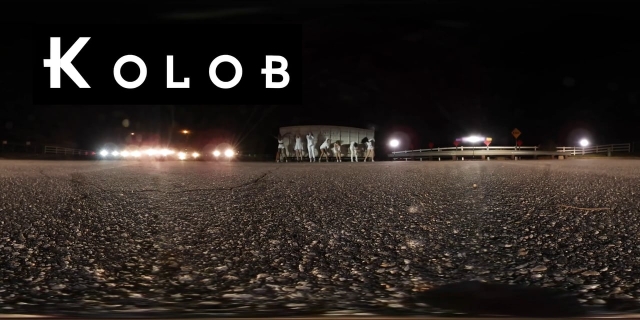 Above: Trailer for 'Kolob.'
Choreographer Jodi Porter (Dance MFA 17) is premiering her thesis concert titled Kolob: An Exploration of Life After Death on Thursday (March 2) in the Sharon Disney Lund Theater.
According to Mormon scripture, Kolob is the name of the star nearest to the throne of God. Porter's Kolob explores western religious practice from a non-secular point of view. Through this multi-media, contemporary dance and live musical performance, Porter traces the journey of the soul, from birth to death and beyond.
The cast of Kolob consists of advanced CalArts dancers including Nuri Baylerian (Dance BFA 17), Jete Dongieux (Dance BFA 17), Matt Kuang, Amelia Laughlin (Dance BFA 17), MarieElena Martingano (Dance BFA 18), Ruchama Son (Dance BFA 18) and Angelica Mondol Viana (Dance BFA 17). Other collaborators include musician Kain Summerlin (Music BFA 20), costume designer Chardonnay Tobar (Theater MFA 18), lighting designer Rose Malone (Theater MFA 17), video designer Kam Ying Lee (Theater MFA 19), dance film director Heather Rebecca (Dance BFA 16), and VR Film by James Hurwitz (Music BFA 16).
Kolob runs through March 3.