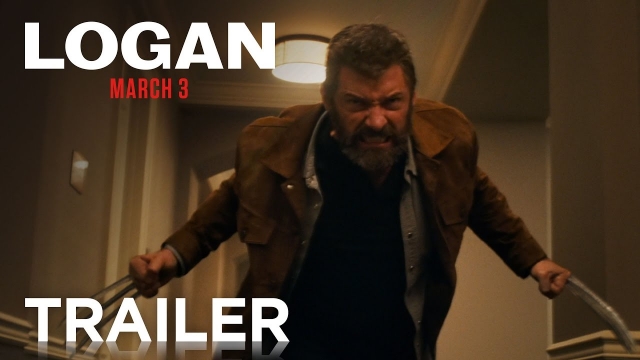 Above: Trailer for 'Logan.'
Crafty CalArts writer-director James Mangold (Film/Video BFA 85) has brought a stripped-down, rugged, dramatically powerful Western film sensibility to Logan, the new X-Men movie that marks actor Hugh Jackman's final turn as the hell-bent, adamantium-clawed mutant Wolverine, a.k.a. Logan, one of the most beloved superheroes in the Marvel universe.
Logan opens nationwide this Friday (March 3) as the first R-rated entry in the X-Men series.
"Logan gets Wolverine right," announced The Village Voice. "Easily the best Wolverine outing, Logan is a gripping film that transcends the comic-book genre," raved USA Today. "This is a filmmaker's film," declared Consequences of Sound, "a fully realized statement that oozes with the assurance and confidence of a hungry visionary who not only knows what he wants to do but how to do it."
Mangold (Walk the Line [2005], 3:10 to Yuma [2007]) and Jackman had previously teamed for The Wolverine (2013), a stand-alone adventure set in Japan. Logan also stars Patrick Stewart as Professor X—the only other returning X-Men regular—and first-timer Dafne Keen, playing a bioengineered urchin who bonds with Wolverine while on the run from vicious "reivers."
Wolverine and the Professor, completely worn out through age and intense X-Men mileage by the year 2029, have retreated to the wilds of the U.S.-Mexico border. There, Mangold shapes a modern Western story of a battered lone warrior who must come to terms with his own violence and, as his only path to redemption, the need for community.
Critics have hailed the brilliant interplay of Wolverine and his teen protege, while fans of the franchise are sure to relish the poignant repartee between Jackman and Stewart on their last X-Men journey together, 17 years after their first.
At a time when blockbuster comic-book movies are teeming with excess—CG and otherwise—Mangold discussed the creative vision behind the new film at its world premiere at the Berlinale.
Deadline was on hand to report:
Mangold said he was keen to reach a wide audience with thought-provoking fare. "It's important that movies that reference pop culture and are franchises and have large national audiences do something more than sell Happy Meals or T-shirts but make audiences ask questions."

He continued: "This is not a movie for kids. The ratings exist for a reason, and this is not a movie made for children. We cannot explore the questions of violence if we can't make movies for adults." Inspiration came from a famously violent anti-violence movie, Clint Eastwood's 1992 Best Picture Oscar winner Unforgiven, as well as Mangold's own 2007 Russell Crowe-starrer 3:10 to Yuma.

Mangold also praised Fox. "It's chic and normal to talk about studios like they are the enemy," he said. "That's not the case in this movie. I was able to make exactly the movie that I set out to make… It came from a very acute recognition that the formula of these movies is getting stale and it's imperative that we keep experimenting."
Mangold, a regular visitor to the CalArts campus, has conducted several Guest Artist Workshops in the MFA Film Directing Program in recent years.
Event Details
Logan
March 3
In theaters everywhere