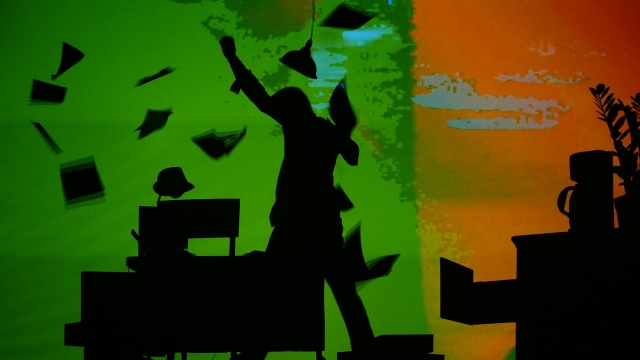 Above: Music video for Burning Ghosts' 'Defiance.'
Three bands—Burning Ghosts, Evil Genius, and RAGE Thormbones—all of which feature CalArts alumni players, come together this weekend to play experimental, brass-fronted music. The performance takes place at the Roy and Edna Disney CalArts Theater (REDCAT) on Friday (March 10) at 8:30 pm.
Cited as "one of the best bands to emerge from Los Angeles in years" by Downtown Music Gallery (NY), Burning Ghosts is an avant-activist metal-jazz band that plays politically charged music about our "fraying American Culture." The four members of the band are: trumpet player and CalArts alumnus Daniel Rosenboom (Music MFA 07), guitarist Jake Vossler (Music MFA 08), bassist Richard Giddens and drummer Aaron McLendon. Burning Ghosts was recently picked up by the record label Tzadik and will release a new album this summer.
Evil Genius, an eccentric punk-jazz trio, promises to bring its "dark humor" to REDCAT. The band's members are: tuba player and CalArts alumnus Stefan Kac (Music MFA 10), guitarist Max Kutner (Music MFA 12) and drummer Michael Lockwood (Music MFA 11).
Rounding out the program is the experimental band, RAGE Thormbones, a collaboration between trombonists Matt Barbier (Music MFA 10) and Weston Olencki.