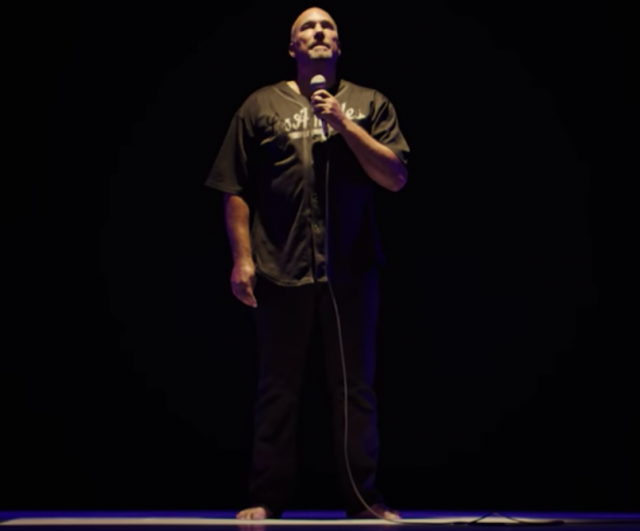 Above: Trailer for 'Rodney King.'
Today (April 28), the one-man show Rodney King, written and performed by actor and former CalArts School of Theater faculty Roger Guenveur Smith and directed by Spike Lee, premieres on Netflix. The release coincides with the 25th anniversary of the state court acquittals of the four LAPD officers who were videotaped beating King in 1991. The trial sparked the L.A. Riots in 1992, which resulted in massive city damages and 53 deaths.
After King's death in 2012, Smith felt compelled to explore the complexities of King's life and his unexpected role in society as a symbol for police brutality. In an interview with The Oregonian, Smith says, "There were attempts to make him [Rodney King] kind of a spokesperson. He was not going to be a spokesperson. He resisted that role wholeheartedly."
In a review of Rodney King, Eric Grode from The New York Times calls the work, "sinuous, complicated and deeply moving."
Smith has been performing one-man shows based on historical figures for over two decades including A Huey P. Newton Story, about the co-founder of the Black Panther Party, and Frederick Douglass Now, inspired by the 19th century abolitionist. The CalArts School of Theater has hosted presentations of many of Smith's solo shows, including Rodney King. Smith also recently directed The Hendrix Project, a CalArts theatrical production about Jimi Hendrix' legendary New Year's Eve concert in 1969.
The Netflix adaptation of Rodney King marks the ninth collaboration between Smith and Lee. Smith has been in over half a dozen of Lee's films, including Do the Right Thing, Malcolm X, School Daze and Chiraq. Lee also directed the Peabody Award-winning telefilm adaptation of Smith's solo performance of A Huey P. Newton Story.
Event Details
Rodney King
April 28
Netflix