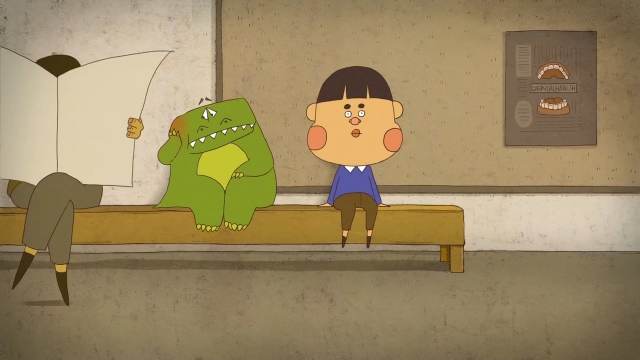 Above: Xiya Lan's 'You look scary.'
Last month, the British Academy of Film and Television Arts (BAFTA) announced a shortlist of films in the running for the 2017 BAFTA Student Film Awards. The 45 films listed were chosen from more than 400 submissions by students at film schools in 15 different countries. Animator and CalArts alumna Xiya Lan's (Film/Video BFA 17) You look scary is among the films chosen in the category of Animation.
You look scary is a whimsical short featuring a nervous alligator visiting their dentist, a bunny with fears of their own. The film won the inaugural Vimeo Award at the 2016 Character Animation Producers' Show. Lan admits that like the characters in her short, she always amplifies her own fears, so it is safe to say that You look scary is based on her life.
Winners of the 2017 BAFTA Student Film Awards will be announced at a gala ceremony at the Ace Hotel in Downtown Los Angeles on June 22.