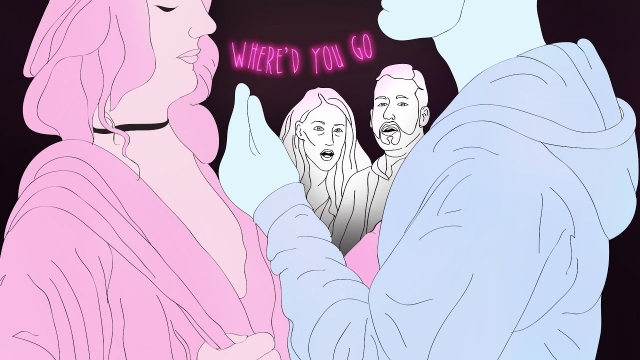 Above: '[Blank] My Life' Episode 6.
[Blank] My Life, a surreal, comedic YouTube webseries follows Susan, a millennial struggling to make it as an artist in New York City. Created by New York-based actor and writer Alex Speith, the show has screened at various festivals and is now in its second season.
Speith collaborates with various artists on the show, and for the show's 6th episode, titled "Where'd You Go," he tapped CalArts alumnus Dylanger Mychael Bates (Film/Video BFA 13) to direct. In the episode, Susan drives her friend, Brendan, to an audition for a prestigious MFA acting program outside the city, and spends the day considering whether or not it's time to leave NYC and move to Ohio to be with her boyfriend, Ronnie.
Along with Bates, alumnus Joseph Nivens (Film/Video BFA 10) also worked on "Where'd You Go" as the episode's production designer, puppet maker and illustrator.
Above: Director Dylanger Bates with the owl puppet from episode 6 created by Joseph Nivens.
New episodes of [Blank] My Life are released Fridays via the show's YouTube channel.