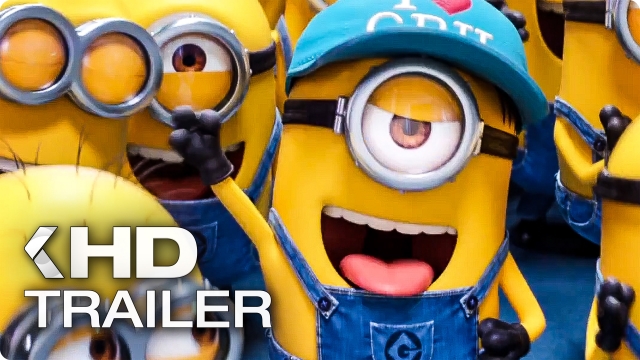 CalArts alumnus Kyle Balda, co-director of 'Despicable Me 3,' has been invited to the Academy.
Last week, a record 774 actors, directors, cinematographers, designers and producers to become new members of the Academy of Motion Picture Arts and Sciences (AMPAS). Among the range of talents are several CalArtians.
Alumni Kyle Balda (Film/Video 93), co-director of the upcoming Despicable Me 3, Gina Warr Lawes (Film/Video MFA 95), lighting supervisor of the upcoming Wreck It Ralph 2, Jenny Lerew (Film/Video BFA 90), animator for How To Train Your Dragon, David Pimentel (Film/Video BFA 90), head of story for Moana, Jeffrey Pidgeon (Film/Video BFA), story artist for Monsters University, Christine Panushka (Film/Video MFA 83) director of The Sum Of Them and Peter Sohn (Film/Video BFA 99), director of The Good Dinosaur are among those extended invitations. School of Film/Video faculty William Schwab and Wayne Unten are also on the list.
The newest list is the Academy's most diverse yet, representing 57 countries, with people of color making up 30% of the new class. The reconfiguring of who gets invitations is partly because of the #OscarsSoWhite campaign of the past two years, critiquing the Academy for under-representing women, racial minorities and international artists.
In an interview with the Los Angeles Times, Academy CEO Dawn Hudson talked about the phasing out of quotas as a way to diversify the Academy. "With the aggressive pursuit of excellence by all of our members, I think we will be able to expand in a more inclusive way for several years," she said.