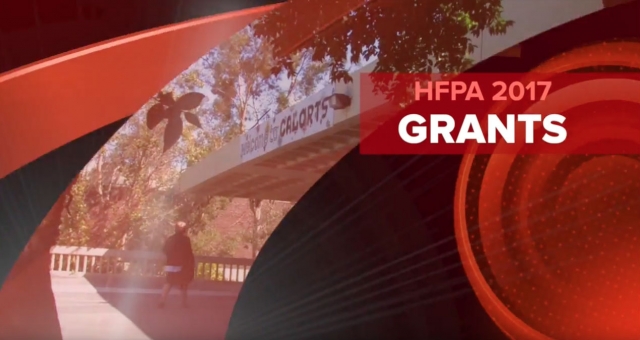 On Wednesday night in Beverly Hills, Calif., the Hollywood Foreign Press Association (HFPA)—best known as the organization behind the Golden Globe Awards—granted more than $2.8 million in funds to nonprofit entertainment-related organizations, foundations and scholarship programs.
Among the recipient organizations was CalArts. The Institute received $60,000 for fellowships and institute support, $12,500 for HFPA scholarships/endowments and $31,104 in equipment grants. Watch the video above to see how the HFPA grants are being used at CalArts.
The HFPA was established in the 1940s during World War II by L.A.-based overseas journalists who sought to connect the international community to Hollywood and help distract from the war through film. The organization has evolved to include many philanthropic efforts.
The HFPA now focusing their grantmaking in four major areas: nurturing the development of young artists in film and television through support for scholarships, fellowships and education; preserving the culture and history of motion pictures by supporting film preservation; promoting cultural exchange and understanding through support for major programs and exhibitions that utilize film to ignite critical dialogue; and supporting special projects, educational and cultural activities connected with the entertainment industry.