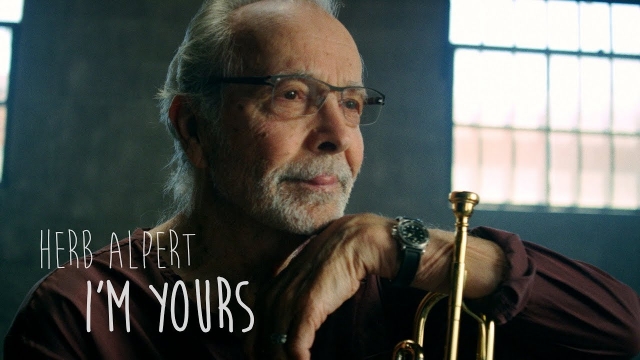 Platinum recording artist, music executive, philanthropist and CalArts' School of Music namesake Herb Alpert released his latest album Music, Volume 1 on July 28. The album recently reached the number one spot on the Billboard Contemporary Jazz Albums chart. This marks Alpert's 29th album to make the Billboard charts—the only recording artist to reach No. 1 on the U.S. Billboard's Hot 100 chart as both a vocalist ("This Guy's In Love With You," 1968) and an instrumentalist ("Rise,"1979).
On Music, Vol. 1, Alpert recorded new renditions of a number of popular and classic songs including the Beatles' "Michelle," Jason Mraz's "I'm Yours" and Irving Berlin's "Cheek to Cheek." The set also has one original track titled, "Sugarfoot."

Alpert is currently on a nationwide tour with his wife and Grammy-winning vocalist Lani Hall. The couple are major philanthropists through the Herb Alpert Foundation, and have supported CalArts through the years. CalArts also works with the foundation to administer the five annual Herb Alpert Awards in the Arts, which give recognition and support to mid-career artists.
Listen to a song from the new album below: