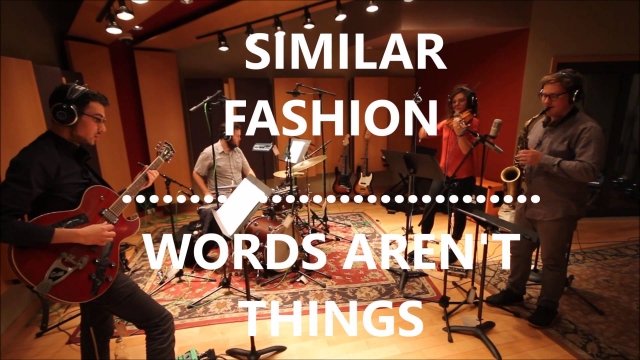 Drummer and composer Jesse Quebbeman-Turley (Music BFA 17), was recently awarded a Barlow Endowment commission to write a new work for Similar Fashion, an ensemble led by fellow CalArtian Logan Hone (Music BFA 15).
More than 200 composers applied for the The Barlow Endowment for Music Composition at Brigham Young University, and only 17 were selected. Recent awards have ranged between $3,000-$15,000 depending on the size and scope of the project.
Quebbeman-Turley, who just released his EP NAPS on Bandcamp (under Jesse Q-T and Friends), first met Hone in Utah, and they began working together in 2013. The two have collaborated on an extensive number of musical projects including the Desert Experimental Opera Company, Bright Whistles and Similar Fashion.
Similar Fashion describes themselves as an "avant-rollercoaster jazz-n-roll band [that] combines Logan's kinetic compositions with joyous singing, intense interlocking grooves, and dancing." They released their debut album Logan Hone's Similar Fashion in 2015, and in 2016 hit the road for two U.S. tours. LA Weekly called the album "a mostly irreverent romp full of chaotic sounds." Similar Fashion is truly a CalArts band featuring Gregory Uhlmann (Music BFA 14) on guitar, Hone on the saxophone, drummer Quebbeman-Turley and Lauren Baba (Music BFA 12) on the viola.