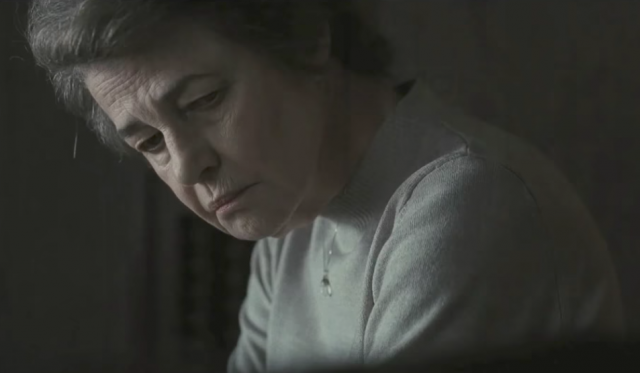 Hannah, the latest film from director, screenwriter and CalArts alum Andrea Pallaoro (Film/Video MFA 08) premiered at the 74th Venice International Film Festival on Sept. 8, and the following day, the film's lead Charlotte Rampling was awarded the prestigious Volpi Cup for Best Actress. Hannah was also nominated for the Golden Lion—the festival's top prize—but the award went to Guillermo del Toro's monster romance The Shape of Water.
Pallaoro, whose first feature film Medeas also had its premiere at the 70th annual Venice Film Festival, returned to Venice with his sophomore effort as writer and director. Hannah is an intimate portrait of internalized loss and grief with Rampling playing a woman left alone to face the consequences of her husband's imprisonment.
From Pollaoro's director's statement:
Hannah explores the inner torment of a woman in denial, trapped by her own sense of loyalty and devotion, paralyzed by her insecurities and dependencies. Hannah's struggle touches me deeply, maybe because I sense how unforgiving the world can be towards her, or maybe because I see in her certain parts of myself. What I know is that with this film I wanted to feel close to her, to hold her hand, to empower her, to reassure her. More than anything, I wanted the world to see her, to sense her grief, and to witness her struggle to define herself anew, alone.
In a recent interview, posted below, Pallaoro and Rampling talked about the film, and how he had written the role with Rampling in mind.