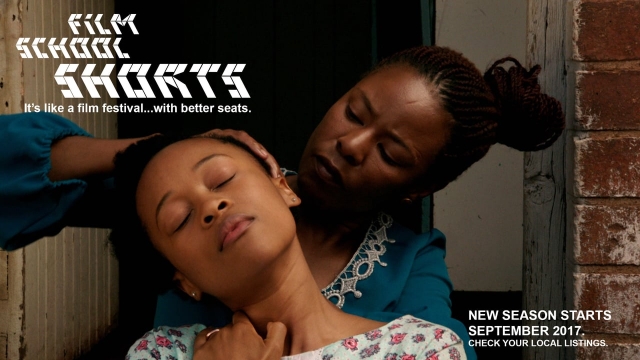 Press pause on your Netflix binge and find your remote control. CalArts filmmakers Isabelle Aspin (Film/Video BFA 16) and Gabrielle Capili (Film/Video BFA 18) have animated short films featured in Season 5 of Film School Shorts presented by KQED, San Francisco's public television station. Premiering this week on PBS stations around the country, the half-hour weekly series includes films that are centered around a specific theme or topic.
Rituals, by Isabelle Aspin is featured in Episode 2, "Blood and Water," which focuses on the North American West and human conflict with the natural world. Aspin's film, Rituals, is about a water shortage problem in Tulare County, California. The issue is investigated through the eyes and ears of a radio journalist, who interviews a local metaphysical healer providing crystal therapy to victims of the water crisis.
When We Were Young by Gabrielle Capili is featured in Episode 3 "Coming Home." The installment includes three films about young women who "confront coming home and coming of age in stories of unrequited love, acceptance and isolation." When We Were Young by Gabrielle Capili is a bittersweet and touching story about the filmmaker's relationship with her aging grandmother.
If you've cut the cable cords completely, the Film School Shorts by going to Film School Shorts' Vimeo page.
Event Details
Season 5 Premiere of KQED's Film School Shorts
Episode 1 premieres Sept. 20
Wednesdays @ 12 am
Los Angeles KCET