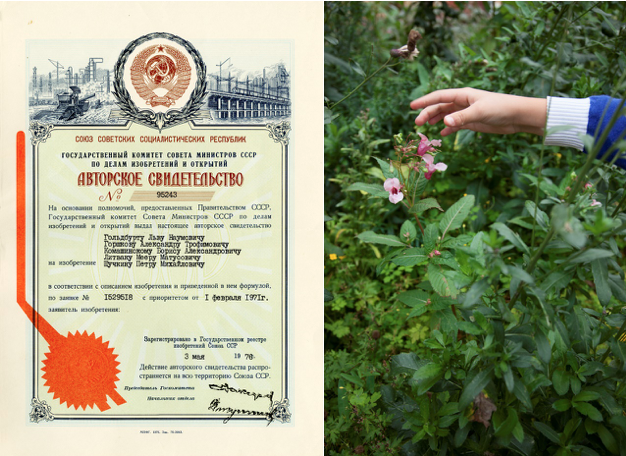 Earlier this year, The Felix Gonzalez-Torres Travel Grant was awarded to students Elizabeth Preger (Art MFA 18), Hande Sever (Art MFA 18) and Caroline Fandiño (Art MFA 18). On Tuesday (Nov. 14) at CalArts, the students will present on their research and projects. All are welcome to attend.
Over the summer, Preger traveled to Siberia, where her family lived just before the fall of the Soviet Socialist Republic. Although she was born in Los Angeles, stories of her family's history in Russia played an important role in shaping Preger's identity. In her research, Preger became interested in traditional banya, or bathhouse, culture in Siberia. Preger used funds from The Felix Gonzalez-Torres Travel Grant to travel to Siberia to connect with her extended family and to expand on her research into banya culture, which became a site for her to explore ideas of community, magic and migration. Her direct experience with the banya and research into her ancestral lineage are the threads that she is weaving into a script for a play.
Sever and Fandiño traveled to Colombia and Argentina in summer 2017 to conduct a series of interviews and engage in conversations with victims of sexual violence. They also talked with journalists, psychiatrists and academics about femicide in those countries. They visited various sites where victims were killed or where their bodies were discovered. They hope to increase the visibility of femicide and expose the culture and systems that perpetuate violence against women.
During their presentation, Sever and Fandiño will share research documentation and discuss why femicide and rape have not been, and are still not, considered important political issues in South America and how groups of activists are working to demand accountability for these crimes against women.
—Desiree Bautista
Event Details
Art Travels: Images and Presentation from CalArts Artists Hande Sever, Caroline Fandiño and Elizabeth Preger
Tuesday, Nov. 14
from 4:30-6 pm
CalArts, Classroom E11A
Open to all