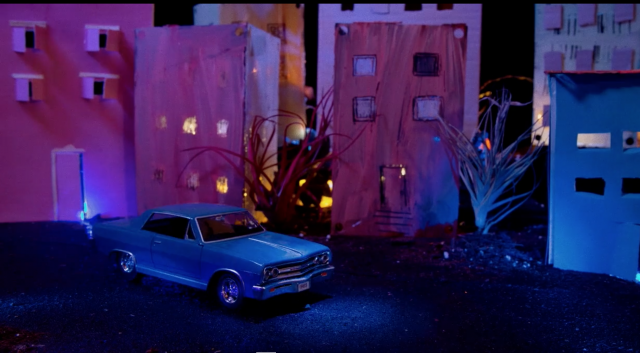 Tempe Hale (Film/Video MFA 14) and Ambar Navarro (Film/Video BFA 15), both graduates of CalArts Experimental Animation Program, premiered their new music video for Detroit-based artist Stef Chura on DIY Magazine. The melancholic track, "Speeding Ticket," is from Chura's latest album, Messes, which will be re-released in February 2018 through Saddle Creek Records. Hale and Navarro's visually compelling music video combines stop-motion animation and live action.
In an interview with DIY magazine, Chura says her new single, "'Speeding Ticket' is a song I wrote 10 years ago that deals with losing a friendship and missing that person so badly that you are forced into having lucid dreams with them in it."
Check out the video above.