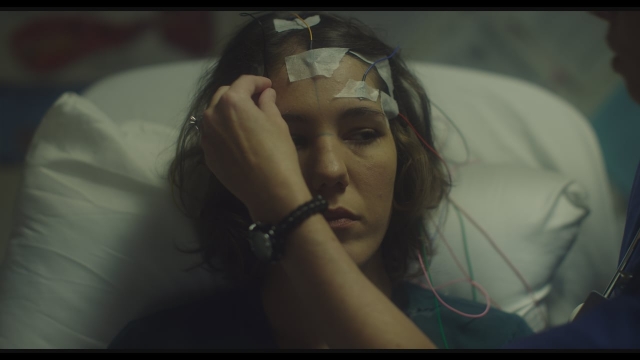 The Clermont-Ferrand Short Film Festival, a French film festival, recently announced the selection for its 40th annual short film competition with CalArts alum Erica Scoggins' (Film MFA 16) thesis film The Sacred Disease chosen as one of the 25 films to compete in the festival's Lab Competition. The festival describes the Lab Competition as "the place where people rush in to experience jarring films. Electrifying combinations, arresting viewpoints, accomplished risk-taking." The Sacred Disease was Scoggins' thesis film from CalArts.
The synopsis of the film, according to the director: "Reeling from the death of her brother and oppressed by the medication meant to cure her, a small town epileptic ditches her pills and follows a mysterious woman into the deep woods of Tennessee. On the outskirts of her town, Angie endures a nightmarish limbo, finally breaking through to the sublime and ecstatic moment that gives this disease its sacred name."
The festival takes place from Feb. 2-10, 2018, in Clermont-Ferrand, a university town located in central France. The Clermont-Ferrand International Short Film Festival is the largest international film festival dedicated to short films, and is the second largest film festival in France after Cannes. Nearly 600 films are chosen from a pool of 7,000 submissions annually, and includes three competitions for filmmakers: the national competition for French filmmakers, the international competition and the Lab competition.
—Thomas Sclafani