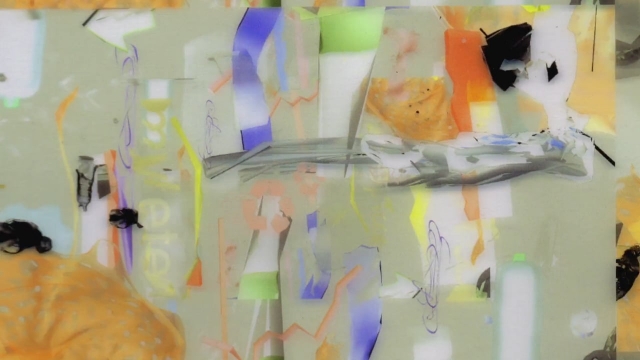 The Slamdance Film Festival, which runs parallel to the larger Sundance Film Festival in Park City, Utah, from Jan. 19-25, is not only a festival, but also a community of filmmakers dedicated to emerging artists and low-budget independent works. Slamdance is entirely curated by filmmakers for filmmakers. This year's line-up includes 11 films from current CalArts students, faculty and alumni from the School of Film & Video.
In the Animated Shorts Program are three films made by CalArtians. Mak by Natalya Serebrennikova (MFA 14) is about a teenager in search of her cultural identity and her precarious relationship with her best friend. Annapurna Kumar's Mountain Castle Mountain Flower Plastic is about multiple forms of information contained in the same location but seen from multiple angles. Icebergs by Eirini Vianelli is a stop-motion dark comedy film comprised of 14 vignettes, both mundane and absurd.
The Documentary Shorts Program also includes three CalArtian-made films: Big Surf by Brian Smee (BFA 16), Phototaxis by Melissa Ferrari (MFA 19) and Nueva Vida by Jonathan Seligson (MFA 15). Smee's Big Surf is an animated film about inclement weather in California. Ferrari's Phototaxis intertwines West Virginian folklore about the Mothman with the state's primary addiction treatment program, Narcotics Anonymous. Nueva Vida by Seligson is a cautionary tale about the dangers of playing soccer, as told by the filmmaker's brother, Kenny.
The world premiere of Are You Tired of Forever? by Caitlin Craggs (MFA 17) is being presented as part of the Experimental Shorts Program. The film is a surreal meditation on the experience of self. Also featured in Experimental Shorts are the films No Stories Now by CT Bishop (MFA 19), and Silica by Experimental Animation faculty Pia Borg. No Stories Now is a film about weakness and a sense of false relief. Borg's sci-fi essay film blends CG animation and 35 mm film to explore the journey of a film location scout in an opal mining town on the brink of abandonment in the South Australian desert.
Audition by Richard Van (MFA 18) screens in the Narrative Shorts Program. The live-action film follows an aspiring actress who is unable to find a sitter, and is left with no choice but to bring her 3-year old son to an audition. Also in the same category is Morgan McGlothan's (Film/BFA 17) Transmission, about a "Father, daughter, and her 1999 Toyota Camry."
For additional information and screening times and locations in Park City, visit Slamdance's official festival schedule.
Event Details
2018 Slamdance Film Festival
Jan. 19-25, 2018
Park City, Utah
Tickets