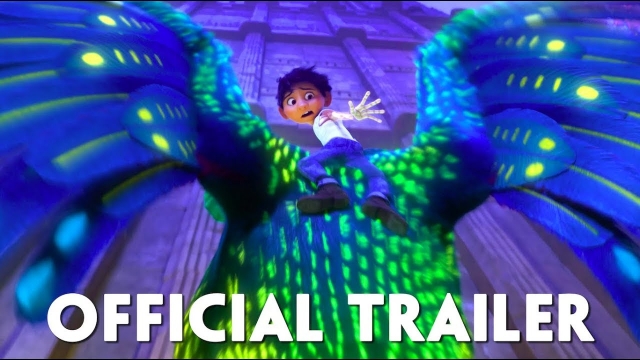 Nominations for the 90th Academy Awards were announced this morning, and CalArts alumni are among the nominees this year.
On the venerated list is Disney/Pixar's Coco, the Día de los Muertos-themed film co-directed and co-written by CalArts alumnus Adrian Molina (Film/Video BFA 06). The film about a young, aspiring musician who explores his family's history and Mexican heritage has been a worldwide box office smash as well, earning nearly $600 million to date. Coco might be the front-runner to win an Academy Award for Animated Feature Film after winning this year's Golden Globe for Best Animated Feature.
But other CalArtians are vying for an Academy Award in the same category. DreamWorks Animation's The Boss Baby was directed Tom McGrath (Film/Video BFA 90) and produced by Ramsey Naito (Art MFA 95). Also a voice actor, McGrath is also known as the voice of Skipper in the Madagascar movies and TV show, Penguins Of Madagascar and was a voice actor for Shrek 3, among other roles. Naito has previously worked on The Spongebob Squarepants Movie as an associate producer and on South Park: Bigger, Longer & Uncut as the unit production manager. Loosely based on a children's book with the same name, The Boss Baby explores themes of love, belonging and sibling rivalry. It's grossed $175 million in the United States and Canada and $323.9 million in other territories for a worldwide total nearing $500 million. The film also received Best Animated Feature nomination at the Golden Globes.
Another CalArts alumnus earning a nomination is Glen Keane (Film/Video 74), who received a nomination for his animated short film Dear Basketball, featuring L.A. Lakers legend Kobe Bryant. Directed by Keane, scored by John Williams and voiced by Bryant, Dear Basketball is an animated telling of Bryant's poem of the same name. On Nov. 29, 2015, Bryant announced his retirement from basketball at the end of that season by writing a love poem to the game on The Players' Tribune.
**Update**: Rounding out the nominations is CalArts alumnus James Mangold (Film/Video BFA 85), who got his first-ever Academy Award nomination for Writing (Adapted Screenplay) for Logan, the final Wolverine film.
The 90th Academy Awards will be presented on Sunday, March 1, at 5:30 p.m. PST at the Dolby Theatre in Hollywood and will be televised live on ABC-TV.
See the complete list of nominations.
Above is a trailer for Coco and The Boss Baby and below, a trailer for Dear Basketball.
—by Oscar Burrows-Rangel