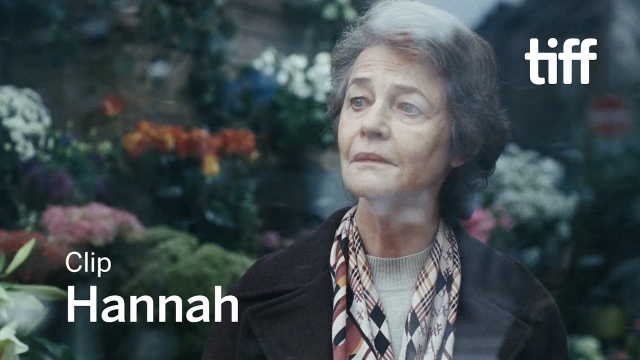 Italian film director Andrea Pallaoro (Film/Video MFA 08) will be at CalArts for two screenings this week. On Thursday (Feb. 22), at 1 pm, in the Bijou, he will show his first feature film, Medeas (2013), and the following afternoon, Friday (Feb. 23), at 4 pm, he will present his most recent work, Hannah (2017).
Medeas, which follows the unraveling of a ranching family in the American West, is based on the Greek tragedy from which the film takes its name. The owner of the ranch, Ennis (Brian F. O'Byrne), is married to Christina (Catalina Sandino Moreno), a younger woman, who is both deaf and mute–together they have five children.
From a review by AV Film:
In Greek mythology, Medea is a sorceress of the black arts who helps the man she loves, Jason of the Argonauts, secure fame and power. The pair weds, but Jason eventually rewards Medea's devotion by leaving her for another woman. Medea, in retaliation, slits the throats of their children. In nodding to this portentous figure in the title, director Andrea Pallaoro hints at the dark direction his debut feature might take. But the newcomer also gives the myth a gendered twist. With limited dialogue and long takes, Medeas quietly builds to inevitable tragedy, exploring the darkest corners of desire, jealously, and unforgivable transgressions.
Medeas premiered at the 70th Venice International Film Festival in the Orizzonti section that showcases new trends in world cinema.
Pallaoro's second feature film, Hannah, also had its premiere at the 74th Venice Film Festival and was nominated for the Golden Lion, the festival's highest award. The director builds on his minimal style and brooding intensity in Hannah, which intimately observes a woman who is left alone after her husband's imprisonment. The film's lead, Charlotte Rampling, won the Venice Film Festival's prestigious Volpi Cup for Best Actress.
From the Toronto International Film Festival:
With his second feature, Andrea Pallaoro already displays a distinctive feel for what to show and what to conceal. In a film full of unresolved questions and motivations, he keeps us constantly wondering about what has happened. For, although it is set rigorously in the present, Hannah is about the past, a past that remains largely ambiguous even as it drives the behaviour of everyone in the film.
Pallaoro lives and works in Los Angeles. He received his MFA in Film Directing from CalArts and has a BA from Hampshire College. He won Best Director at The Marrakech Film Festival for Medeas. The film, Medeas, also won the New Voices/New Visions Award at the 2013 Palm Springs International Film Festival.
Further reading: Charlotte Rampling's interview for Hannah from the Rotterdam Film Festival.
Watch the entire talk here.
Related: Andrea Pallaoro's First Feature Named Venice Film Festival Official Selection
Andrea Pallaoro's Latest Film Premieres at the Venice Film Festival
Event Details
Film screenings with director Andrea Pallaoro
Medeas 
Thursday, Feb. 22 at 1 pm
CalArts, Bijou theater
Hannah
Friday, Feb. 23 at 4 pm
CalArts, Bijou theater