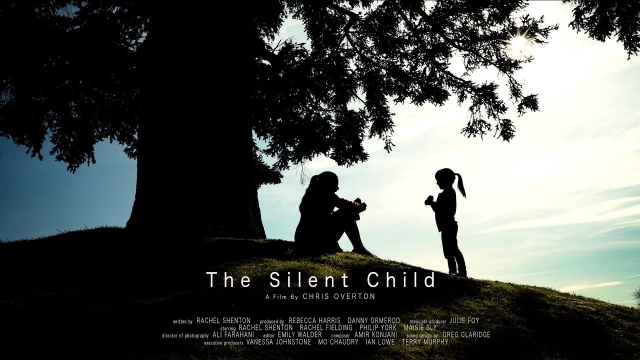 The 90th annual Academy Awards take place this weekend, and one of the nominated short films has a CalArts connection. The Silent Child, directed by Chris Overton, is up for Best Live Action Short Film. It was scored by composer and CalArts alumnus Amir Sadeghi Konjani (Music 15).
Inspired by real life events, the film follows the life of Libby, a profoundly deaf 4-year-old living in rural, middle-class England, as she meets a caring social worker who teaches her how to communicate with the world around her.
To create the score for a film about hearing and deafness, Konjani composed and harmonized music using the Braille writing system, assigning the names of characters and lines in the script to Braille code and transferring the dots to sounds.
Konjani is an award-nominated composer, conductor, conceptual artist and performance art maker. He has worked with an impressive array of artists and his work has been performed at concert halls and festivals all over the world. During his time at CalArts, he studied with David Rosenboom, dean of The Herb Alpert School of Music, and lectured in composition and performance. Later this year, the BBC World Service will air a documentary about his life, music and work.
The Oscars will air live on Sunday, March 4, 2018.
Related