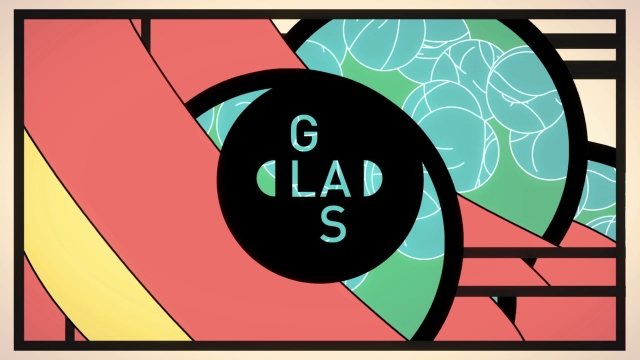 The only full-scale international animation festival in the United States makes its return this month. The third annual GLAS Animation Festival takes place in Berkeley, Calif., beginning Thursday (March 22) through Sunday, March 25, at various venues including the Landmark Shattuck Cinemas, California Theater, Hotel Shattuck Plaza, David Brower Center, East Bay Media Center, Berkeley Art Center and Berkeley Public Library, which are all within walking distance in the heart of downtown Berkeley.
Co-founded by CalArts alums Jeanette Bonds (Film/Video BFA 11, MFA 13) and Einar Baldvin (Film/Video BFA 09), and programmed by Bonds and Sean Buckelew (Film/Video MFA 14), the four-day event presents retrospectives, specially curated programs, guest curators, Q&As, behind-the-scene screenings and panels, animation installations and more.
This year's entries include nine different works from CalArts students and alumni:
Three Blind Mice by Nicholas D'Agostino (Film/Video MFA 17, and current Experimental Animation faculty);
Icebergs by Eirini Vianelli (Film/Video MFA 17);
Jeom by Kangmin Kim (Film/Video MFA 11);
Ming by Danski Tang (Film/Video MFA 19);
Mountain Castle Mountain Flower Plastic by Annapurna Kumar (Film/Video MFA 17);
No Stories Now by Chris Bishop (Film/Video MFA 19);
Opal Waltz by Vincent Tsui (former CalArts exchange student);
Strange Fish by Steven Subotnick (Art BFA 84, Film/Video MFA 86);
The Kid Who Drowned At Summer Camp by Marianna Hersko (Film/Video BFA 18); and
jim by Sam Gurry's (Film/Video MFA 18).
Animator and CalArts alum Jorge Gutierrez (Film/Video MFA 00, BFA 97) will also be on hand to speak about his career, journeying from Tijuana, Mexico, to CalArts' Experimental Animation program, and his work including the Nickelodeon animated series, El Tigre, The Adventures of Manny Rivera, the animated feature film The Book of Life, produced by Guillermo del Toro and the creation of the VR short "Son of Jaguar" for Google Spotlight Stories.
The films screened at GLAS were chosen out of 3,600 submissions, which are then divided and slotted into Children's Competition, US Competition and International Showcase categories.
The full list of film selections can be found here.
—by Oscar Burrows-Rangel