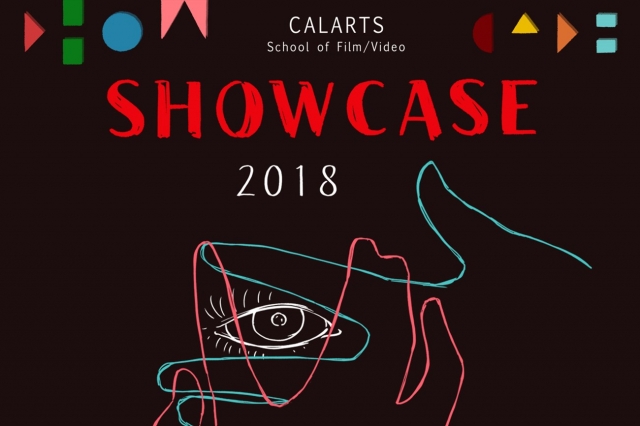 Each spring, CalArts' School of Film/Video presents a juried selection of student works from each of the Film/Video programs. On Monday (April 30), the Experimental Animation Program presents 15 short films at Roy and Edna Disney/CalArts Theater (REDCAT).
On the program:
Object Dream by Kyungwon Song (Film/Video MFA 19), 2:12 – SDY
5AM by Luca Cioci (Film/Video BFA 18), 2:47
The Northeast Kingdom by Alan Jennings (Film/Video MFA 17), 7:49
Are you tired of forever? by Caitlin Craggs (MFA 17), 6:06
Upside Downtown by Hunter Janos (Film/Video BFA 18), 6:07
Initial Conditions by Amia Yokoyama (Film/Video MFA 17), 6:45
Supervising the Supervision of Female Workers by Stephanie Delazeri (Film/Video BFA 17), 7:00
Vidual by Jamie Wolfe (Film/Video MFA 18), 0:45
Blind Mice by Nicholas D'Agostino (MFA Film/Video 17), 9:00
Ming by Danski Tang (Film/Video MFA 19), 3:07
Phototaxis by Melissa Ferrari (MFA 19), 6:45
Heart Chakra by Angela Stemple (Film/Video MFA 17), 7:23 – SDY
Sister by Siqi Song (MFA Film/Video 16), 8:02
Icebergs by Eirini Vianelli (Film/Video MFA 17), 9:20
Displayed in the REDCAT lobby: 8 Treasures (Recipe) by Ariel Navas (Film/Video BFA 18)
This year's members of the selection committee are faculty Maureen Furniss, Pia Borg, Hillary Kapan, Lei Lei, Michael Scroggins, Maureen Selwood and Alexander Stewart, and current student (elected by her peers) Isabel Higgins (Film/Video BFA 18).
The Hollywood Foreign Press Association (HFPA) has funded scholarships for students in the School of Film/Video since 1996. Students who received scholarships from HFPA in 2016-17 acknowledge and thank the HFPA for the generous support.
The screening is free and open to the public, but reservations are required due to limited seating. For more information about all 2018 Film/Video Showcase screenings held at REDCAT and CalArts, visit the site.
—by Oscar Burrows-Rangel