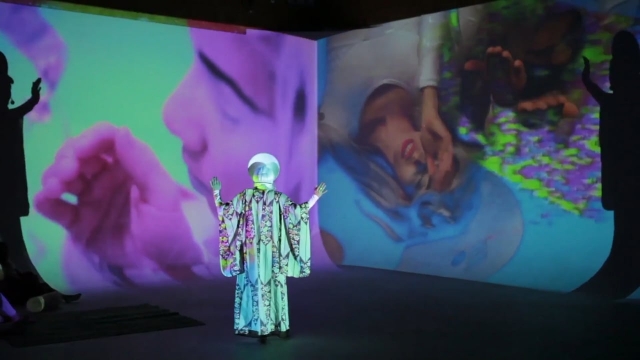 Last week, the MAP Fund announced its 2018 grant recipients. A total of $1.4 million will directly support the creation, development, and distribution of 40 original, live performance projects. Five CalArts Alumni and a former faculty member are among the 40 selected artists.
A multimedia performance installation by Virginia Grise (MFA Theater 09), rasgos asiaticos, intends to "re-present" the history of Chinese settlement in the U.S.-Mexico borders, a history of migration, displacement, and genocide. Grise will be working with CalArts's Center for New Performance (CNP) to premiere this project.
GENERATION SPACE; an experimental opera by Tonia B, Gavin Gamboa, Anna Luisa Petrisko (MFA Music 14), Micaela Tobin (Music 17) and Yao Zhang (MFA Theater 15), this project examines colonialism, through the lens of digital advancement. Speculating on modes of cultural survival, it explores a future dystopia and confronts the implications of a "colonized universe".
MU/巫: 9 Goddesses by Dana Kawano, Carole Kim (MFA Film/Video 03), Dohee Lee, Adria Otte and Donald Swearingen is a theatrical experience rooted in the shamanic practices of Jeju Island, South Korea. The performance invites audiences to gather and share stories through dance, singing, drumming and electronic soundscapes drawing from ancestral legacies and indigenous resistance.
Envisioned as a seasonal production, Maine USA, the real history of Maine from the Ice Age till now, explores climate destruction through a historical lens of Maine and the Wabanaki people from the Ice Age to today. Created by Chris Akerlind (School of Theater faculty from 1999-2004), Heather Augustine, Ian Bannon, Gretchen Berg, John Farrell, Daniel Minter, Marty Pottenger, Jo Radner, the show explores years of the Wabanaki people's relationship with the land's rivers, lakes, forests and ocean.