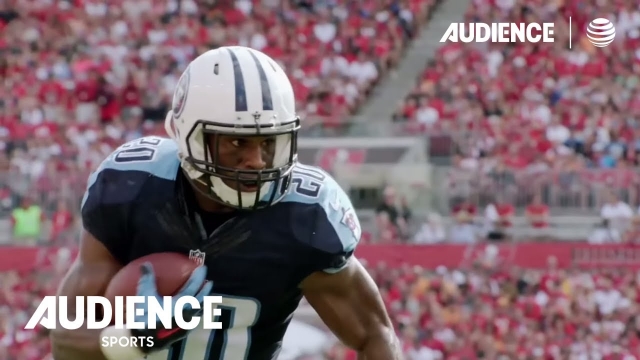 Outfest Los Angeles is back with a 10-day run of more than 200 LGBTQ films screening in venues across the city. The film festival, which started in 1982 by UCLA students, has grown into one of the largest organizations devoted to sharing and celebrating LGBTQ works. CalArtians Natalie Metzger (Dance MFA 11), Zackary Drucker (Art MFA 07) and Andrew Ahn (Film/Video MFA 11) are all part of this year's festival.
On Friday, July 13, Alone in the Game, a documentary feature directed by Metzger and Michael Rohrbaugh screens at the Directors Guild of America theater. The film raises awareness about the personal, professional and legal difficulties faced by LGBTQ athletes, as well as their ability to triumph over adversity. The documentary follows the stories of professional athletes such as Robbie Rogers (Major League Soccer), Layana White (NCAA basketball player), Gus Kenworthy (freestyle skier and Olympic silver medalist), Megan Rapinoe (soccer, Olympic gold medalist) and trans high school athlete Trevor Betts.
Drucker has two short films playing in Outfest this weekend: "Mother Comes to Venus (2018)" and "At Least You Know You Exist (2011)." On Saturday (July 14), "Mother Comes to Venus" premieres during the Queeroes short film series, which is part of a new mentorship from 5050by2020 (an initiative of the Time's Up movement) and them (a queer non-binary digital platform of Condé Nast) that elevates queer, trans and POC storytelling. Queeroes is followed by an extended discussion with the cast and crew of each film.
"Mother Comes to Venus" tells the story of Hollywood agent Venus Allen who helped transform Hollywood into a post-gender landscape, but is in danger of losing her soul. She finds unexpected help from her spiritual "mother."
"At Least You Know You Exist" plays on Sunday (July 15) at REDCAT. The 16-minute short is featured in the screening, Desires and Resistance: Unearthing Trans* Legacies.
From the program:
Known as Jack to those close to him, he has lived in the same apartment at 5 East 73rd Street for more than 45 years—a crowded, unwieldy place that fiercely pronounces his rejection of conformity. In this 16mm film, totemic mystical objects act as a collection of mysterious sculptures in different states of mutation, and rich layers of feverish history interface with a new vision of transgender performativity.
Outfest's Boys Shorts program (July 14 & 19 at DGA) is curated by filmmaker and CalArts alum Ahn, whose feature film Spa Night was awarded the best narrative feature prize at Outfest in 2016. The film premiered at 2016 Sundance Film Festival and won the John Cassavetes award at the 2017 Film Independent Spirit Awards.
The six films Ahn selected for Boys Shorts are "Sam", directed by Stephanie Camacho Casillas, "Share" by Baran Szász & Ellie Wen, "Sam Did It" by Dominic Burgess, "Heritage" by Yuval Aharoni, "The Things You Think I'm Thinking" by Sherren Lee and "We Forgot To Break Up" by Chandler Levack.
More about the screening from the program:
There's no denying the heart and soul in this year's stunning showcase of boys' shorts — across genre, borders, and walks of life, from Puerto Rico to Israel. Between breaking out of your shell and back into the dating pool to coming out after social media stardom, falling in love with a very famous corpse to stalking your father's lover, these unforgettable films capture the laughter, melancholy, and hope that bind us together.
Find the complete film guide to Outfest 2018 on its website.