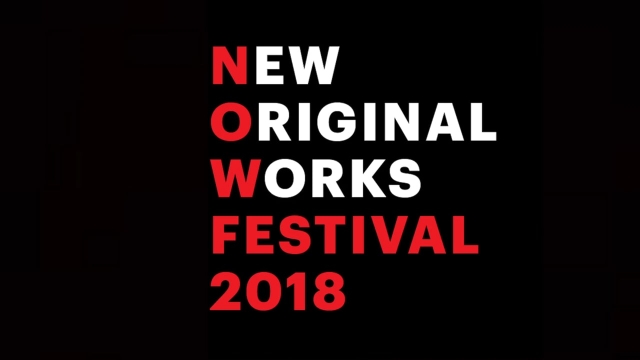 Over the course of the next three weekends–July 19-21, July 26-28 and Aug. 2-4–REDCAT's New Original Works (NOW) Festival presents nine new contemporary dance, theater, music and multimedia performances by Los Angeles-based artists including CalArts alumni Miwa Matreyek (Film/Video MFA 07), composer Alex Wand (Music MFA 12), and Christine Marie (Theater/IM MFA 09).
The festival presents a different program each weekend. Matreyek's performance, Eat Your Young, takes place July 19-21. She's accompanied live by Morgan Sorne's song of the same name. Eat Your Young is an example of Matreyek's ingenious live performance work that combines projected animation and her own shadow silhouette.
On her website, she describes her work as existing "in a dreamlike visual space that makes invisible worlds visible, often weaving surreal and poetic narratives of conflict between man and nature." Eat Your Young is composed of a complex array of imagery of our current geological age, the Anthropocene, and is complemented by the otherworldly music of Sorne.
The dance theatre performance group CARLON is presenting a new piece titled, fold, unfold, refold from Aug. 2-4. The work is set to music by Grammy-award winning composer Wand.
From the program:
In a dramatic visual landscape dominated by oversized sheets of cardboard, Jay Carlon and his athletic dancers may seem protected by the soft material, but their impact on the surface is powerfully amplified by composer Alex Wand, who manipulates and weaves the intensified sounds into an aural soundscape. Combined with high-velocity movement, it compellingly confronts the overwhelming impact of disturbing and fractured memories.
Week three also includes Marie's performance of Shadow in Stereo: Antiquated A.R., which immerses audiences into a 3D world created with non-digital stereo imaging techniques. The audience is given 3D glasses through which 30-foot tall figures come to life. The performance features dancers and choreography by Gigi Todisco, Taylor Unwin, Sandra Ruiz and Jessie Lee Thorne.
Watch an excerpt from one of Marie's past performances below:
Check out the festival line-up below:
Week One: July 19-21
In addition to Matreyek and Sorne's Eat Your Young, Program One includes How Many Years Did We Fight the Beast Together, a song and dance performance by Jasmine Orpilla and solid, like a rock, a dance performance created by Jmy James Kidd and composer Tara Jan O'Neil. Solid, like a rock features 22 Sunland dancers, including CalArts alum Tiara Jackson (Dance BFA 13).
Week Two: July 26-28
The second weekend features: KyungHwa Lee's Malleable Bodies: Flusser, Plasticity, and the Corset; Sebastian Hernandez's Hypanthium; and Milka Djordjevich's Corps. 
Week Three: Aug. 2-4
The third program features fold, unfold, refold by CARLON, Marie's Shadow in Stereo: Antiquated A.R. and Singularity Song by Rachel Mason and Oguri.
For more details about NOW Fest, visit redcat.org.
Event Details
2018 NOW Festival
Week 1: Thurs.-Sat., July 19-21, 8:30 pm
Week 2: Thurs.-Sat., July 26-29, 8:30 pm
Week 3: Thurs.-Sat., Aug. 2-4, 8:30 pm
REDCAT
631 West 2nd St.
Los Angeles, CA
NOW Fest Pass: $40
Individual Event Tickets: $16-$20