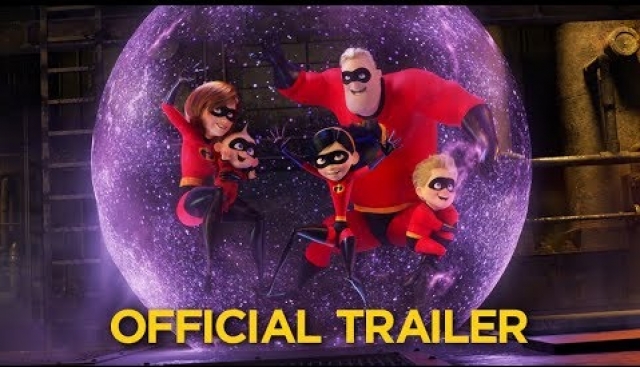 It's a record-breaking summer for CalArts alumni. On July 7, Disney/Pixar's Incredibles 2, directed by Brad Bird (Film/Video BFA 76), became the highest-grossing animated film of all-time in North America. Domestically, the film has surpassed the $500,000 million mark and is grossing over $800,000 million globally. It is currently the fourth highest grossing film of the year, following Black Panther, Avengers: Infinity War and Star Wars: The Last Jedi.
A long-awaited sequel, Incredibles 2 picks up right where the first film left off 14 years ago. This time around, Bob (aka Mr. Incredible) is left at home to care for the "combustible" toddler Jack-Jack, adolescent speedster Dash and force-field-wielding teen Violet, while Helen (aka Elastigirl) is out saving the world.
This is Bird's sixth feature film as director. In addition to the Incredibles franchise, his animated features also include The Iron Giant (1999) and Ratatouille (2007). His live-action films include Mission: Impossible–Ghost Protocol (2011) and Tomorrowland (2015).
Another summer hit is Sony Pictures Animation's Hotel Transylvania 3: Summer Vacation directed by Genndy Tartokovsky (Film/Video 92). When the film was released on July 15, it landed in the top spot at the box office, topping Skyscraper and Ant-Man and the Wasp. The franchise as a whole, which was launched in 2012, now sits at $931,000 million worldwide and should soon cross the $1 billion mark.
Hotel Transylvania 3 takes place outside the world of Dracula's hotel as he and his monster family embark on a summer cruise. The action-packed excursion takes a risky turn when Dracula falls for the ship's captain, Ericka, who is out to destroy all of monsterkind.
Check out the trailer for the film below:
with additional writing by Ellen Evaristo.