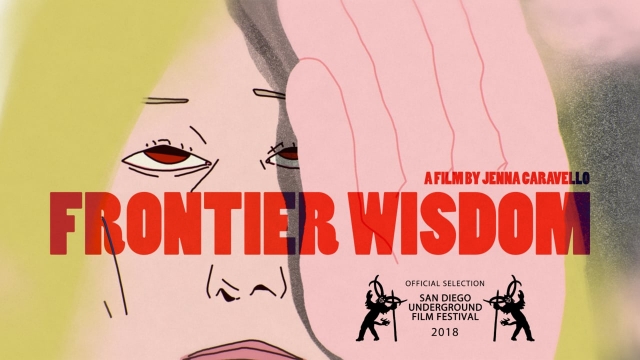 On July 26, the Princess Grace Foundation announced the 2018 winners of the Princess Grace Awards, with two students from the School of Film/Video and one Theater alum among the recipients.
Jenna Caravello (MFA 19) was awarded the Stephen Hillenburg Animation Scholarship and Samantha Lane (BFA 19) won the undergraduate film scholarship. Playwright and director Virginia Grise (Theater MFA 09) won a project award. The awards are part of the foundation's efforts to assist emerging artists in theater, dance and film in the form of scholarships, apprenticeships and fellowships.
Caravello is a new media artist and animator. She uses traditional animation, often along with virtual reality, computer graphics and video game platforms, to create projects that are immersive and laden with coded imagery. Her animated films have screened at festivals internationally, including the Chicago Underground Film Festival, the Melbourne International Animation Festival, the Australian International Animation Festivaland the Eyeworks Festival of Experimental Animation, which presented additional screenings in New York, Rijeka, Croatia, and Bologna, Italy.
The Princess Grace Award will help Caravello produce a third-person VR game. She writes in an email:
The game will draw connections between the common video game mechanic of building an inventory and the way memories and thoughts are organized in a mind. There are elements of sci-fi and storytelling, for those who care to explore. A lot of my budget will go towards building custom controllers for the game, which involves working with a custom injection molding company.
Lane is an animator and illustrator. Her third-year film, Spell of the West, was accepted into the PIAFF festival in Paris as well as the Museum of Modern Art in New York, where she was invited to speak on a panel about the future of female filmmakers.
In an email Lane discusses how the scholarship will help her complete her senior thesis project:
The grant will be used for my senior thesis project called "The Cloister," based on the Katy Perry convent conflict in Los Feliz. My version will be more about the collision of two completely different characters—a nun and a pop star—and how they may actually have more in common than they think. It'll be a stop-motion film set to release in late April.
Watch Spell of the West by Lane below:
Grise was honored with a Special Project Award for her work on Their Dogs Came with Them, a theatrical adaptation of Helena Maria Viramontes' novel as told through four Mexican-American protagonists in East Los Angeles during the tumultuous 1960s.
The winners will be honored at the Princess Grace Awards Gala in New York City on Oct. 16, 2018.