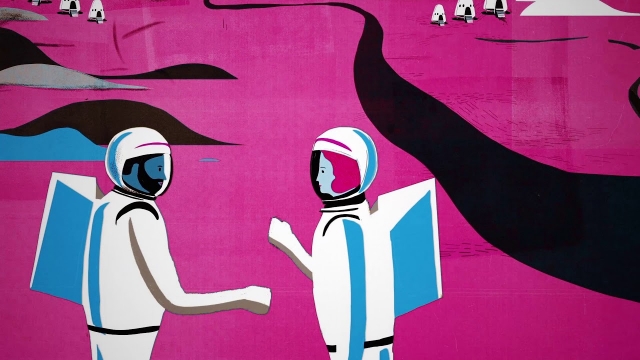 In Spring 2018, as part of the Institute's partnership with UN Women's HeForShe movement, the School of Film/Video at CalArts offered a special class called Animated United Nations Women. Taught by School of Film/Video faculty Pia Borg and Soyeon Kim (Film/Video MFA 01), the course tasked students with creating original animated short films that address gender stereotypes and initiate discussions on gender inequality.
All in all, 13 student-created short films were produced and will premiere at the annual HeForShe Summit on Sept. 26, in conjunction with the United Nations General Assembly in New York City. The trailer for the project has just been released, giving a glimpse into the works that will premiere at the UN.
In a recent press release, Phumzile Mlambo-Ngcuka, Under-Secretary-General and Executive director of UN Women, said:
We've set these students a tough challenge, but the results are important both for their own aspirations, and also for the potential their films have to directly build gender equality and shape culture change. The inequalities and power imbalances that we are dealing with are complex, pervasive and deeply rooted. It can be a struggle to capture that complexity in words. These incredibly talented students wield the power to go right to the heart of it with their imagery, and shake us beyond our everyday perceptions. I know what we are going to see in these short films is going to be extraordinary and far reaching in its impact.
The HeForShe movement was launched in 2014 by UN Women, and hosted by Global Goodwill Ambassador Emma Watson. The  social movement focuses on mobilizing men and boys as advocates for gender equality. So far, millions of supporters have been inspired to join HeForShe and have generated more than 2 billion conversations both online and offline.
Related: CalArts Partners with UN Women's HeForShe Movement.