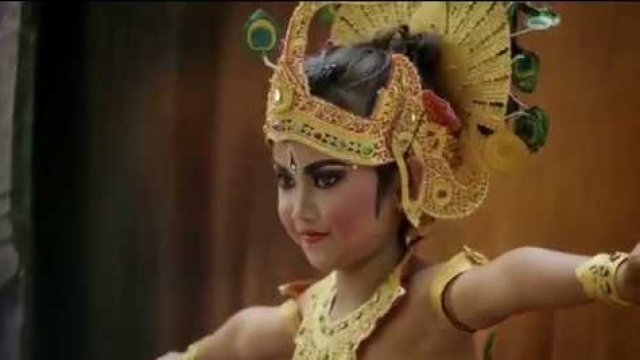 Bali: Beats of Paradise, a music documentary featuring longtime CalArts faculty members Nyoman Wenten and his wife Nanik Wenten, will have its world premiere at the Academy of Motion Picture Arts and Sciences' Samuel Goldwyn Theater in Beverly Hills, Calif., on Nov. 7.
Directed and produced by Livi Zheng, the film celebrates the beauty of Bali and the cultural significance of gamelan music (a traditional ensemble of mostly percussive instruments in Bali or Java in Indonesia) through the creative collaboration between Nyoman Wenten and Grammy Award-winning singer Judith Hill.
From the press release:
Most people will never have the chance to experience the beautiful, vibrant scenery Bali is famous for, said Zheng. When I traveled to Bali to make this film, the most important thing was to capture the culture and traditions of everyday life – including Balinese ceremonies. Whether filled with joy or sorrow, each one is always accompanied by the traditional sounds of gamelan.
A dedicated gamelan teacher and performer, Wenten has spent the last 40 years introducing Balinese music and dance to broader audiences around the world. He is known for his unique style, which fuses musical elements from the East and West. Nanik Wenten is a dancer, choreographer and teacher who comes from a family with a rich history in Javanese music and dance.
Nyomen Wenten worked with Hill to blend Gamelan and funk music on Hill's new song "Queen of the Hill." After their initial collaboration, he wanted to add a visual element to the piece and decided they should shoot a music video. They filmed it in Joshua Tree with Nanik Wenten choreographing and performing the traditional Balinese dance scenes in the music video. Already a hit, the video has surpassed 1 million views on YouTube.
Bali: Beats of Paradise is being distributed by event-based theatrical distribution company Hydro Studios in collaboration with Sun and Moon Films, and opens in theaters in Los Angeles and New York on November 16.
Check out the Judith Hill's "Queen of the Hill" music video below:
Event Details
World Premiere of Bali: Beats of Paradise
Wednesday, Nov. 7, 8 pm
Academy of Motion Picture Arts and Sciences
Samuel Goldwyn Theater
8949 Wilshire Boulevard, Beverly Hills
RSVP Required: rsvpbalipremiere@gmail.com