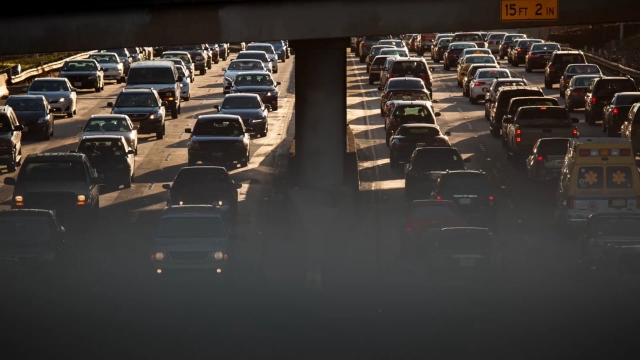 In addition to the screening of CalArts faculty Nina Menkes' Queen of Diamonds and Cauleen Smith's Drylongso in AFI Fest's Cinema's Legacy section, on Nov. 10 and 14 respectively, two other films by CalArtians are screening in the American Independents program.
Featuring the best of independent filmmaking this year, the American Independents boundary-pushing lineup includes Communion Los Angeles by Peter Bo Rappmund (Film/Video-Music 10) and Adam R. Levine (Film/Video MFA 10) and Jinn by Nijla Mu'min (Film/Video, Creative Writing MFA 13). Both films screen on Sunday, Nov. 11.
Communion Los Angeles, which has its L.A. premiere at the festival, is an experimental visual documentary collaboration exploring California's oldest freeway — the Arroyo Seco and Harbor Freeway, or Interstate 110. Using time-lapse photography, Rappmund and Levine follow the highway's twists and turns as it cuts through the state's natural geography and socioeconomic communities.
Both Rappmund and Levine have been long-term collaborators since CalArts. Known for his landscape documentaries, Rappmund is investigating both empirical and metaphysical properties of natural and built environments. He has exhibited his work at the Museum of Modern Art, Whitney Museum of American Art and REDCAT. Levine experiments with movement and animation while studying history and location.
Earlier this year, Mu'min's Jinn premiered at the South by Southwest (SXSW) Conference and Festivals and won the Special Jury Recognition for Writing award. Inspired by her personal life growing up in the Bay area, Jinn is a coming-of-age story about Summer (Zoe Renee) adjusting to her mother Jade's (Simone Missick) newfound Islamic faith.
Watch the trailers for Communion Los Angeles and Jinn above.
Related: CalArts Faculty among Cinema's Legacy Lineup at AFI Fest
— Brigitte Ugarte