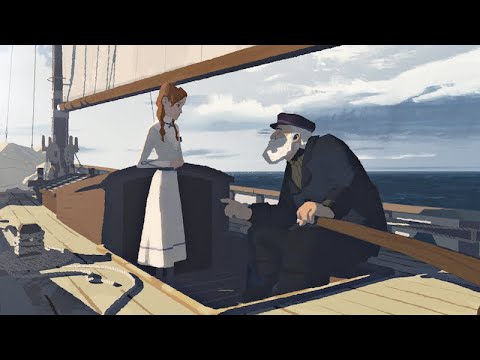 On Monday (Dec. 3), the International Animated Film Association (ASIFA-Hollywood) announced the nominees for the 46th annual Annie Awards, which honor achievement in the art of animation. As in previous years, a number of CalArtians have made it to the shortlist. This year, the two leading films are Pixar's Incredibles 2, directed by Brad Bird (Film/Video BFA 76), and Walt Disney Animation Studios' Ralph Breaks the Internet, directed by Rich Moore (Film/Video BFA 87), with 11 and 10 nominations, respectively.
Both films are competing against each other in several categories, including Best Animated Feature and for Directing. Additionally, in the Best Animated Feature and Directing categories is Columbia Pictures' and Sony Picture Animation's Spider-man: Into the Spider-Verse by Bob Persichetti (Film/Video BFA 96), Peter Ramsey and Rodney Rothman. Joining Bird, Moore and Perischetti in the Directing category is another CalArts director Genndy Tartakovsky (Film/Video 92), who is nominated for Sony Pictures Animation's Hotel Transylvania 3: Summer Vacation. 
Several special honors will also be awarded during the Annies. Animator Ralph Eggleston (Film/Video 86) will be given The Winsor McCay award for lifetime achievement, the June Foray Award will be presented to Adam Burke (Film/Video 93) posthumously and ASIFA volunteer Jason Jones (Film/Video BFA 01) will receive a certificate of merit.
The Annie Award winners will be announced at a ceremony on Feb. 2 at UCLA's Royce Hall.
Below is the list of CalArtians nominated:
Best Animated Feature
Incredibles 2, Pixar Animation Studios (directed by Bird)
Ralph Breaks The Internet, Walt Disney Animation Studios (directed by Moore)
Spider-man: Into the Spider-Verse, Columbia Pictures and Sony Picture Animations (directed by Persichetti, Ramsey and Rothman)
Best Animated Short Subject
Solar Walk, Nørlum (lead animation by Nicole Stafford (Film/Video BFA 16)
Best Student Film
Sister, Siqi Song (Film/Video MFA 16)
Character Design in an Animated Feature Production
Mary Poppins Returns, Walt Disney Studios, James Woods (Film/Video 14)
Spider-Man: Into the Spider-Verse, Sony Pictures Animation, Shiyoon Kim (Film/Video BFA 06)
Directing in an Animated Feature Production
Hotel Transylvania 3: Summer Vacation, Sony Pictures Animation (directed by Tartakovsky)
Incredibles 2, Pixar Animation Studios (directed by Bird)
Ralph Breaks The Internet, Walt Disney Animation Studios (directed by Moore)
Spider-man: Into the Spider-Verse (directed by Bob Persichetti, Rodney Rothman and Peter Ramsey)
Production Design in an Animated Television/Broadcast Production
Age of Sail, Google Spotlight Stories, Broad Reach Pictures, Jasmin Lai (Film/Video BFA 12)
Storyboarding in an Animated Television/Broadcast Production
Disney Mickey Mouse, Episode: 'Carnaval', Disney Television Animation, Ramirez Ramos Alonso (Film/Video BFA 10)
Star vs. The Forces of Evil, Episode: 'Conquer,' Walt Disney Television Animation, Sabrina Cotugno (Film/Video BFA 12)
Storyboarding in an Animated Feature Production
Ralph Breaks The Internet, Walt Disney Animation Studios, Michael Herrera (Film/Video BFA 12)
Writing in an Animated Television/Broadcast Production
Craig of the Creek, Episode: 'Escape from Family Dinner,' Cartoon Network Studios (Story by Tiffany Ford [Film/Video 10])
Star vs. The Forces of Evil, Episode: 'Booth Buddies,' Walt Disney Television Animation (Written by Character Animation faculty Dominic Bisignano and Daron Nefcy [Film/Video BFA 09])
We Bare Bears, Episode: '101-Hurricane Hal,' Cartoon Network Animation Studios (story by Sang Yup Lee [Film/Video BFA 14])
Writing in an Animated Feature Production
Incredibles 2, Pixar Animation Studios (written by Bird)