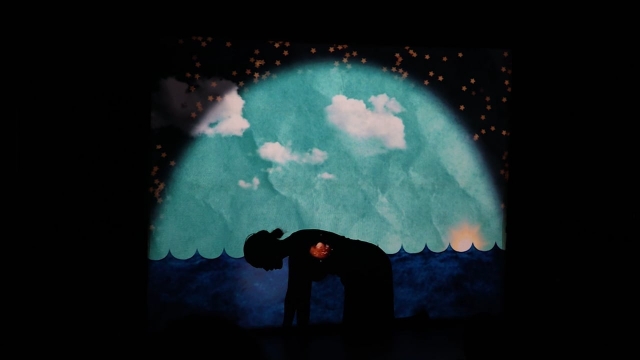 In November, multimedia artist and CalArts alum Miwa Matreyek (Film/Video-IM MFA 07) returned to campus as a visiting artist for Cinematic Voices, a course in the School of Film/Video that invites a different filmmaker each week to share their work.
An animator and director, Matreyek creates live shadow performances using her silhouette to interact with animations that often have themes of humans in conflict with nature. For the class, she performed two full-length pieces, Myth and Infrastructure (2010) and This World Made Itself (2013), as well as an excerpt from her current work-in-progress, which addresses climate change.
Matreyek performs internationally at film festivals, theaters and museums including Sundance's New Frontier program, MoMA, Lincoln Center, the Meta.Morph new media arts festival in Trondheim, Norway; and Today Art Museum in Beijing, China.
She is also a co-founder of the multi-media theater company, Cloud Eye Control.
The 24700 blog caught up with Matreyek after Cinematic Voices to film a quick interview. Watch it (above) to learn more about her work and why she is interested in shadow play.