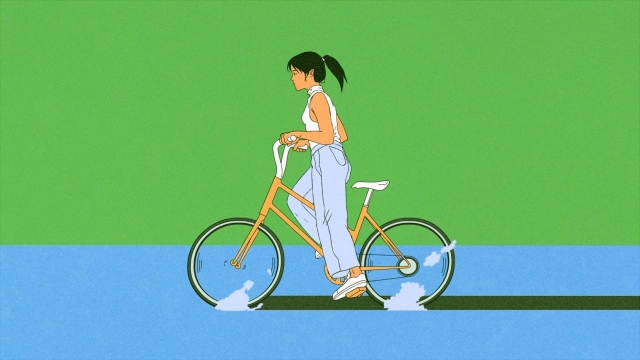 Update 4/8/19
Last month, CalArts alum Xinyi "Sunny" Liang (aka Dian Liang) won the Best U.S. Film at GLAS Animation Festival for Sparky, her 2018 master's thesis. Previously honored at the Animation Block Party (Brooklyn, NYC) for the Best Experimental Film, the short is a "mesmerizing daydream. It's fluid visuals and atmospheric sound design create a fresh, sometimes creepy, sometimes crawly experience. We loved this deceptively naive film with its sunny demeanor."
---
On Thursday, (March 21), the GLAS Animation Festival kicks off in Berkeley, Calif. Co-founded by CalArts alums Jeanette Bonds (Film/Video BFA 11, MFA 13) and Einar Baldvin (Film/Video BFA 09), and programmed by Bonds and Sean Buckelew (Film/Video MFA 14), the festival features screenings, performances, panel discussions, workshops, animator talks and more.
Among the special guests featured in this year's program are Irene Kotlarz, curator and CalArts Character Animation faculty; CalArts alum Josie Trinidad (Film/Video BFA 02), head of story at Walt Disney Animation Studios; and artist Jisoo Kim (Film/Video MFA 12).
From the 3,400 festival submissions, eight of the 41 films selected for the GLAS are by CalArts students, alumni and faculty:
Official Competition
A Fly in the Restaurant by Xi Chen (Film/Video MFA 15)
Hedge by Amanda Bonaiuto (Film/Video MFA 18)
Winners Bitch by Sam Gurry (Film/Video MFA'18, Faculty)
Family Competition
Goldie by Emily Brundige (Film/Video MFA 12)
Mushroom Park by Timothy Rauch (Faculty)
US Competition
Ballerina by Steven Subotnick (Film/Video MFA 86)
Flora by Chaerin Im (Film/Video MFA 20)
Wayside by Angela Stempel (Film/Video MFA 17, Faculty)
Many CalArtians are involved in the behind-the-scenes work, organizing and producing GLAS, including CalArts Experimental Animation faculty Pia Borg and Maureen Selwood; Maija Burnett, director of the CalArts Character Animation Program; Character Animation faculty Brooke Keesling (Film/Video MFA 01); and CalArts alums Christine Panushka (Film/Video MFA 83); and Jorge R. Gutierrez (Film/Video MFA 00).
The full list of selected films can be viewed here.
— Brigitte Ugarte
Event Details
GLAS Animation Festival
Thursday-Sunday, March 21-24
Berkeley, Calif.
See schedule for specific times and venues.