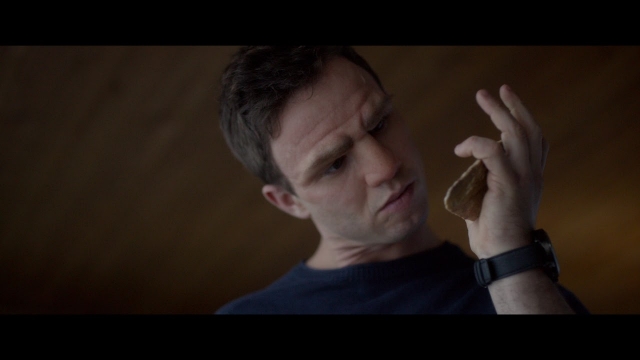 Director Tim Disney's feature film William is in theaters on Friday (April 12). Written by Disney and J.T. Allen, the coming-of-age story with a science-fiction edge stars Will Brittain, Waleed Zuaiter, Maria Dizzia and Beth Grant.
At its core, the film is a family drama that sheds light on "otherness" and what it's like to grow up in a hostile world.
It begins with two high-profile university research doctors Julian Reed (Zuaiter) and Barbara Sullivan (Dizzia), who "fall in love with each other and with the idea of cloning a Neanderthal from ancient DNA," according to the synopsis. "The result is William: the first Neanderthal to walk the earth for some 35,000 years. William (Britain) tries his best to fit into the world around him. But his distinctive physical features and his unique way of thinking—his 'otherness'—set him apart and provoke fear."
In its review of the film, the Los Angeles Times noted, that Disney "has crafted a poignant nature-vs.-nurture yarn that shrewdly grounds its ethically questionable Mary Shelley-esque high concept in naturalistic performances and cinematography."
In an interview with the Laughing Place blog, Disney talks about how he found a balance between sci-fi and drama:
I really thought of it as a family drama, primarily. Like I said, I wanted the science to be plausible and I wanted to have it present, but not to dominate. I really felt like we played very much in favor of the drama side of it, which operates on a lot of levels. It's a family story, it's about otherness, it's about growing up in a hostile world. After a couple of the recent screenings we've done, a lot of people have asked me about standardized testing, which I didn't realize was as much of a theme in the movie as it is, but it is: how the world selects against people who are different. It's just built into everything.
Disney has produced a number of award-winning films including American Violet (2008) and the documentary The Last Mountain (2011). A strong advocate for arts education, he is also the Chairman of CalArts' Board of Trustees.
William opens at Laemmle Monica Film Center on Friday, April 12. Disney will participate in a Q&A following the 7:10 p.m. screening on Saturday, April 13.
Check out Disney's full interview with Laughing Place below:
Event Details
William directed by Tim Disney
Q&A with Director Tim Disney
7:10 pm
Laemlle Monica Film Center
1332 2nd Street
Santa Monica, CA