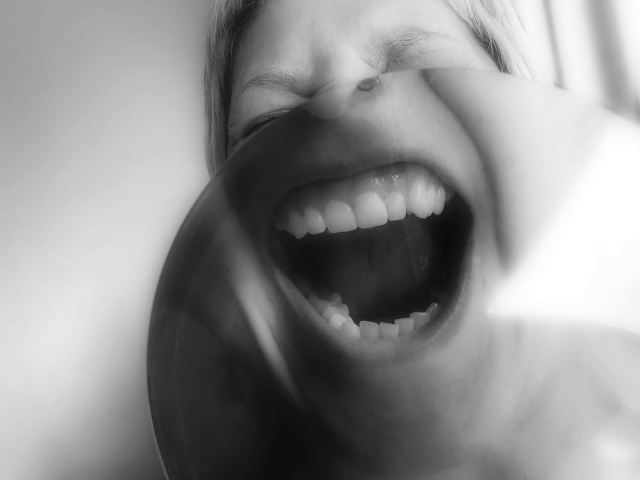 The Center for Integrated Media (CIM) at CalArts presents Project Scream, the latest initiative by CIM's online project space viralnet-v4.net.
Viralnet is a nonprofit curatorial initiative, archive and "imaginary studio" focused on media theory and social critique, as well as work by creative luminaries in the contemporary art landscape.
Project Scream is a digital sound archive that transforms the anger and fear associated with screams "into a form of wisdom and compassion." Curators Tom Leeser, CIM Director and School of Art faculty member, Carmina Escobar (Music MFA 11), faculty member of The Herb Alpert School of Music, and Integrated Media Assistant Fy Fylak (Music MFA 17) cite Buddhist deity Hayagriva, often depicted as achieving enlightenment through "sound in a ferocious form," as an example of such a transformation.
Participating artists across disciplines were invited to contemplate "scream" in such terms, and create their own audio or written interpretations of the theme. The collection runs the gamut from the kitschy musical radio play-esque Introducing Ben Banana (feat. Erika Bell) from California's Bellow to Erin Demastes' (Music-IM MFA 18) brooding introspective poem I Leave My Seat to Avoid You. 
Additional participating artists include K. Bradford (Art, Critical Studies MFA 14), Marisa Demarco, Ian Battenfield Headley, Ana Iwataki, The Provisional Collective, Laura Steenberge (Music MFA 08), Micaela Tobin (Music MFA 16), Tim Tsang (Music MFA 16) & Parches, Beck+Col, as well as Escobar and Fylak.
Project Scream branches from two of Viralnet's previous sound projects: Lament Project (2008), a compilation of minute-long interpretations of wails, moans and cries; and Imagining Tellus #28 (2018), a collection of experimental music. Imagining Tellus #28 was created in collaboration with nonprofit arts organization Harvestworks Digital Media Works Center, and was featured by Montez Press Radio at this year's Printed Matters' LA Art Book Fair and the 2017 New York Electronic Arts Festival.
Check the Viralnet website for all Project Scream submissions.